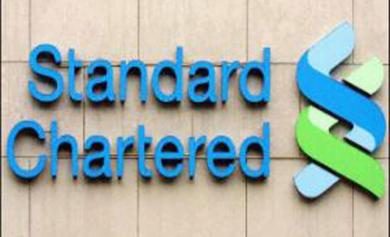 The government has mandated Standard Chartered Bank (SCB) to serve as sovereign credit ratings advisor for the country.
The British Prime Minister to Nigeria, David Cameron , the Minister of State for Finance of Nigeria, Dr. Yerima Ngama and the Group Chief Executive Officer of SCB, Peter Sands, signed Standard Chartered's mandate to serve as sovereign credit ratings advisor.
Nigeria currently maintains credit ratings from Standard & Poor's, a division of the McGraw-Hill Companies and Fitch Ratings.
Nigeria's sovereign credit ratings are important indicators for international investors and support the Central Bank's efforts to increase foreign participation in the domestic capital markets, as evidenced by the recent relaxation in the minimum holding period for domestic government bonds.
In addition, following the inaugural overseas US Dollar bond offering by the sovereign itself in January, Nigerian corporations and banks are increasingly accessing the international markets to finance their expansion plans.
For these borrowers, the sovereign ratings are of critical importance as they set a benchmark for their own ratings, impacting their financing cost in overseas markets.
Signing the mandate on behalf of the Nigerian government, Ngama said, "The formalisation of this alliance is a clear attestation to the fact that a key component of
Nigeria's future economic success is strategic partnerships.
Nigeria needs the collaborative efforts of both public and private sector leaders to achieve the level of investment and development needed to reposition the country as a dominant economy in Africa and to actualise the goals of Vision 20:2020.
We are confident about Standard Chartered Bank's vast knowledge of the operating environments of developing countries like Nigeria and its strong view that Nigeria deserves a better rating given the progress made so far".
Group Chief Executive of Standard Chartered, Peter Sands, who signed the mandate on behalf of the bank, said "Standard Chartered views its role as ratings advisor as part of its intensive engagement with the bank's government clients and as an avenue to help communicate the strengths of Nigeria to the international market.
We see this role as part of our effort to fulfil our brand promise of being 'here for good'."
In Africa, Standard Chartered also serves as ratings advisor to Ghana and Senegal.
?