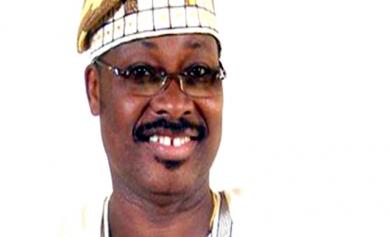 The Oyo State Governor Abiola Ajimobi, has told Local Government Transition Committee Chairmen not to see their swearing to an oath of office as mere routine, stating that, by swearing on oath with the bible and Quran, they had reached an understanding before God and man that they would not be corrupt nor violate their office during their tenure.
He made this known yesterday while swearing in 24 of the chairmen at the Executive Council Chambers of the Governor's Office, Ibadan.
Governor Ajimobi told the council chairmen and their family members who thronged the venue of the swearing in ceremony that it had become fashionable for Nigerian office holders to see oath-taking as routine which they jettisoned immediately they got into office, stating that God would ask every political appointee who swore in vain to give account on the last day.
According to the governor, the chairmen must ensure that they adhered to the dictates of probity and accountability in the course of their administration, stating said the timing of their swearing in was quite appropriate as all oaths taken in the Holy month of Ramadan were binding on them and should be strictly adhered to as anyone who proceeded to be corrupt or failed to ensure good governance, should know that their fasting was in vain.
Governor Ajimobi also said that the swearing in was unique because it was the first, in the history of the state, when government would adhere strictly to quality in the constitution of its chairmen.
"This is an epoch-making occasion. It is unprecedented. We are making history because, for the first time in the history of the state, we are bringing on board men and women of honour who are all of highest integrity and in terms of quality, they are all graduates. This is the first time in the history of this state that we will be having chairmen of local governments who are all graduates. That is what pacesetting is all about. We must set pace in quality, not in decadence; not in corruption; not in things that are evil," the governor said.
The governor gave the council chairmen the charge to join hands with the State Government in its resolve to bring about transformation, restoration and repositioning of the State.
Governor Ajimobi enjoined them to make accountability, faithfulness, transparency, effectiveness and confidentiality their watchword and to help in restoring the State to its pace setter status, in terms of quality.?