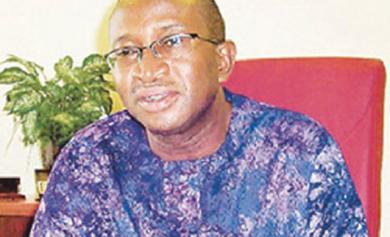 Senate Leader, Chief Victor Ndoma-Egba, SAN has said that the proposed six year single tenure has not yet been brought to the national assembly but assured that whenever the lawmakers get the proposal; it would be subjected to public hearing, so that the Nigerian public will look at its merits and demerits.
Answering questions from Journalists in Calabar, Cross River State capital, the Senate Leader disclosed that the proposed six year single term for the president and governors of the federation has been hijacked by a section of the public that now gives it different interpretations.
Chief Ndoma-Egba however debunked the allegation that the nation's upper legislative chamber deliberately killed the proposal which allegedly emanated from the presidency in order to frustrate the President Goodluck Jonathan led administration.
He said, "It has not even in the national assembly for us to consider accepting or throwing it out. It is a proposal that we read on the pages of papers and hear in the press like any other section of the Nigerian public.
The proposal hasn't reached us, when it reaches the National Assembly, we have a process, single term will require constitution amendment and if you know the mechanics for constitution amendment, the states are involved, there is no constitutional amendment that started by the National Assembly and ended with the National Assembly", he said.
Chief Ndoma-Egba who represents Cross River Central senatorial district further said that he was aware of the genesis of six year single tenure and that he partook in some meetings when it started, pointing out that it was not original to President Jonathan but is a proposal that came out of an all parties meeting. The President, he added was just voicing what came out from elsewhere.
?