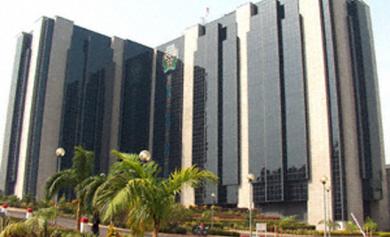 As part measures to stop reoccurrence of banking crisis in the country, Central Bank of Nigeria (CBN) has finalized arrangement to release an updated risk based supervision guidelines for banks.
Speaking at a conference in Lagos, organised by the Risk Management Association of Nigeria (RIMAN), CBN Governor, Sanusi Lamido Sanusi pointed out that the reviewed guidelines are targeted at strengthening risk based supervision in the banking industry, stressing that there was every need to guide against the eruption of another crisis in the industry.
Sanusi who was represented by the Deputy Director, Risk Management, Mr. Olawoyin Adebola, emphasized that the role of risk managers in the sector was quite strategic, urging them to be vigilant to ensure a safer banking system.
"The role of risk managers in banks cannot be emphasized. I want to encourage them to be vigilant, be on top of the game and ahead in their functions to safeguard our banking institutions in particular and the economy as a whole," he said.
He explained that the current crisis in some banks in the country was aggravated by the monumental breaches on risk management principles and corporate governance by the sacked bank chiefs, pointing out that regular stress test in the industry was imperative to ensure safer banking institutions.
The CBN Governor further said the current reforms in the industry are to restore stability in the financial sector and also to make the banks strong enough to contribute to lend to the real sector.
He further emphasized that the apex bank's intervention in the banks was to ensure depositors' funds are safe, and no bank fails at the end of the day.
In his remark, the President of RIMAN, Dr. Emmanuel Abolo, said that the recent happenings in the banking sector pointed to the importance of risk management fundamentals.
He stated that the association has continued to reach out beyond the financial services industry, adding that in a world of interconnectedness, where banks are not the only participants in the financial market, the association cannot remain blind to systemic dynamics.
"Problems of financial institutions are too often caused by failure to adhere to basic risk management principles, especially when new products and markets come to play.
In many cases, it is due to the pressures that firms face to increase market share combined with unrealistic expectations about growth and performance prospects," he explained.
?