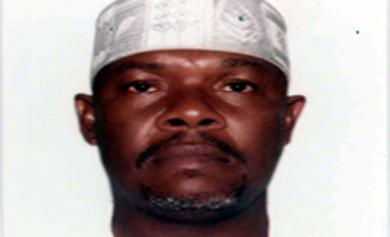 Hon. Abubakar Mahmud Wambai, representing Miaha/Mubi North/Mubi South Federal Constituency of Adamawa State, in this interview with RUTH CHOJI, argues that the National Assembly is happy with President Goodluck Jonathan on the stand he has taken in the fight against insecurity in the country
?
Do you think the president deserves a pass-mark for his approach in tackling the current security in the country?
?
We, at the National Assembly, are happy with the way President Jonathan has gone about tackling security-related issues, considering that it is not just his fight, but, a collective responsibility of every stakeholder (both the security and non-security agencies), as well. This is because when there is a bomb blast or crises, the security operatives are not the only ones affected; the larger population are also affected. So, we have to stand on our feet to fight this menace in our country.
?
Do you support the single six-year term being proposed by the federal government?
?
As far as I am concerned, I will not be a party to that. Look, as far as it is democracy, all we know is two terms of four years each. I do not believe in that six-year single term, as far as this is a democracy and the view of the National Assembly counts.
What are the main issues you are interested in tackling, for the good of your people, as a member of the Seventh Assembly?
?
I am interested in the concept of development as a whole, especially as it affects my constituency outreach where I have to impact on the lives of the people as we did during the Sixth Assembly. In this dispensation, we are going to make sure that we work for those who voted us into office and ensure that everybody feels the impact of what we do.
?
Since you replaced late Hon. Njiddah Gella, in the House, do you think you have been able to connect to some of his goals?
?
? ?He tried his best and when I came, I made sure that I completed his own projects. This gave me leverage and earned me the trust of my people. Proof of this is my re-election on the platform of a different party, the Congress for Progressive Change (CPC). I am the only candidate from Adamawa State who won a House of Representatives' seat from the CPC, when PDP refused to give me the ticket. This shows that our people are enlightened. They neither vote, nor are they interested in party politics. The individual and his agenda for them is their focus.
Following this, I want to advice every politician or aspiring politician to be honest and committed to the people,?