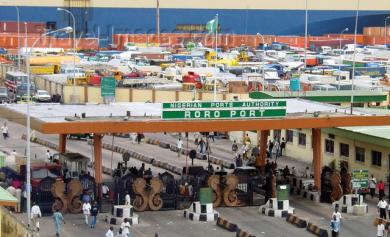 The Nigerian Ports Authority (NPA) on Monday said 79 ships would arrive at the various terminals in Lagos Ports between March 4 and March 27.
The NPA disclosed this in its daily publication,  "Shipping Position", made available to newsmen in Lagos.
It said that some of the ships were laden with fish, bulk wheat, rice, petroleum products and general cargo.
The document indicated that other ships would sail in with new and used vehicles, steel products, base oil, bulk sugar and bulk malt.
It indicated that 13 other ships would arrive with petroleum products like petrol, diesel, kerosene and aviation fuel.
The document said that five ships were already waiting to berth and discharge petroleum products at the various oil terminals.
NPA said that two of the ships were laden with petrol, two would discharge diesel and one would?discharge aviation fuel.
(NAN)