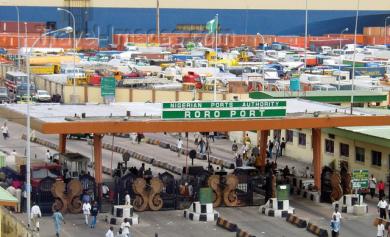 One hundred and eleven ships are expected to arrive in Lagos ports from June 7 to June 29, the Nigerian Ports Authority (NPA) has said.
NPA disclosed this in its daily publication, 'Shipping Position', made available to newsmen on Friday in Lagos.
It said that 25 of the ships would sail in with vehicles.
The document also indicated that 19 ships would arrive with petroleum products, while 41 other ships would sail in with containers.
NPA said that other ships would sail in with general cargoes, bulk wheat, bulk malt, fresh fish, maize, bulk fertiliser, bulk gypsum, crude oil, bulk salt and rice.
According to the document, seven ships will discharge petrol, three will discharge kerosene, while one will discharge bulk gas.
More than 19 other ships are currently discharging containers, bulk wheat, bulk sugar, steel products, bulk fertiliser, petroleum products and general cargoes.
(Source:NAN)