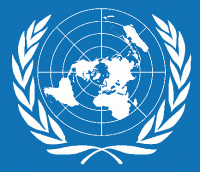 The  Director of Basel Convention Regional Coordinating Centre for Africa for Training and Technology Transfer, Prof. Oladele Osibanjo, says Nigeria will pilot the e-waste Africa project.
Osibanjo told the News Agency of Nigeria (NAN) on Wednesday in Lagos that the project, to be carried in Benin, Ghana, Cote D'Ivoire, Liberia and Morocco, would have Nigeria as the leader.
The professor of analytical and environmental chemistry said that the project was meant to empower the capacity of Africans in the efficient management of daily generated electronic waste.
"E-waste Africa Project was borne out of the fact that electronic waste has been recognised by the UN as the fast emerging issue right now.
"UN has, therefore, selected Nigeria to lead the project in the sub-Saharan region before extending it to other areas.
"The pilot project will take place in Lagos,'' he said.
Osibanjo hoped that the project would enhance capacity building on safe and effective waste recycling.
He expresed regrets that half a million of used computers imported into the country monthly were poorly handled, thereby exposing people to toxic substances.
Osibanjo said that so many lives had been lost to exposure to toxic substances in China and India, and that there was the need to sensitise people on the dangers of toxic waste.
"Human exposure to these substances, which are often burned openly or buried, could lead to infertility in men, kidney damage, cancer, blood pressure, respiratory diseases and other diseases.
"We need to desist from open burning or burying of these toxic substances because all such chemical would leach into water aquifers, thereby causing contamination and pollution,'' he said.
Osibanjo, also the Director of the University of Ibadan Linkage Centre for Cleaner Production Technology and Hazardous Waste Management, said the centre had commenced sensitisation of the informal sector on the hazards associated with e-waste handling.
(NAN)