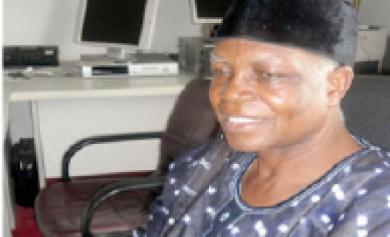 Hon. Niyi Jones Akinyugha represented Idanre/Ifedore Federal Constituency of Ondo State but lost his return bid to the seventh House of Representatives. Speaking to journalists, including RUTH CHOJI, in Abuja recently, the environmental consultant revealed that the Peoples Democratic Party (PDP) in Ondo was victimized, advised state governors to dialogue truthfully with their civil servants about their financial status amongst other issues.
Most expected you to make back to the House. You did not. What happened?
The PDP in Ondo State was a victim of outside deceit. What happened during the elections was a far cry from what was demonstrated to people in the public. It was a clear case of money, intimidation, thuggery, and voter intimidation. But with the new electoral laws, it will be difficult to prove that, these things happened in the polling booths. It is difficult for me to prove rigging in the two hundred and twenty three polling units in my constituency. If the elections had been held on the 2nd, then we would have clinched all the seats. But for the mere fact that the elections were postpone to another date gave room to the sitting government. Strangers came into my constituency; they dominated my polling booths. My people are rural people; they are mostly farmers. No foreign electoral inspectors went there. Nobody is challenging it because you have to prove beyond reasonable doubt, and nobody can prove it because you need things like pictures to show that things really took place.
Does it mean that there is a flaw with the Electoral Act which you were a part of, since something like this has happened and yet nobody can do anything about it?
The electoral act is there for us. The only thing is for Nigerians who are placed in positions of responsibility to be dignified enough? to respect the rule of law. Nigerians need over-policing because those put in position of responsibility are not responsible. There is nothing wrong with the laws, but there is something wrong with people in positions of responsibility.
So many legislators lost their seats. Does it mean that most of them faced the same issues in their respective constituency?
For me, if there were no intimidation, no harassment and law enforcement officers applied the laws duly, I would have won. Some of the reasons that made some people not to come back is that, one, they might not have been popular. Some may have secured their tickets by other means. So the electorate are bound to show them that this is not how it should be done.
The PDP members in the House distorted the issue of zoning by selecting Hon. Tambuwal as speaker; how would this affect the South/west in the scheme of things in the nation?
I am a member? of the party and you are talking about an institution that I was a part of and still is for life. I would prefer a solution. What should have been obeyed is known as party discipline. We are one family in the party. What I would say is that immediately elections were held, party leaders should have called all members and told them what they want – not to wait until the dying minutes before issuing out this directive. They should have given them reasons why there was a need to let the South/west have a go immediately the elections were held which was the 9th of April. Immediately, the National Assembly members should have been called to? for a meeting and the party will address them and show them the way out. The party itself should have been more proactive. Now nothing will happen; there can't be any punitive measures for Tambuwal. He represent an institution, and that institution was convinced that he will be a better leader.
It was argued that even if the party wanted the speaker to come from the South/west, some believe that it will be unfair to allow the minority to lead the House. Some people also believe that some people want Tambuwal there to cover up the alleged misdeeds of the past leadership; what is your take on that?
As far as minority is concerned, that is not an issue as far as there is love and unity. President Jonathan came from a state that was created with only eight local government areas. It was the smallest state with the smallest local governments; so if it was the delegates that would have voted him as president, they do not constitute two percent. I would agree that he was chosen to cover Bankole. If somebody is standing before the EFCC, it doesn't mean that he is not cleared. If you listened to what the chairman of the EFFCC said when he came to the House – she said that it is not all cases that are brought to them that are punishable by them; all cases before them will be looked into on its own merit. If the EFCC is seen to be neutral as the woman herself has said that, she does not receive directives from the president himself. It is on the conviction as a police officer and other officers that are there, that they handle cases. So Tambuwal, speaker or not, the case will be handled according to its merit.
Earlier, you mentioned that Tambuwal's office is an institution; don't you think this crises could tarnish the image of that institution, being a member of the past leadership who are being accused of allege misappropriation
I don't see anything in this case that will tarnish the image of this institution. Has the former speaker been found guilty?
Still on the speaker, lets move to the issue of zoning. During the presidential elections, the issue of zoning was buried and all of a sudden it sprang up during the speakership elections, how do you reconcile that
As far as I am concerned, in the revised edition of the constitution of the party and there is nothing like zoning. There can be zoning in principle; laws are made for human beings, not humans being for laws. There can be a gentleman's agreement that you will be number one, you will be number two, three and so on, in taking particular positions. The mutual agreement depends on those who subscribe; but within this constitution, I have not seen it.
What you are sayings is that, there is no zoning within the PDP?
I have said that laws are made for men not men for laws, and for us to leave together, if the leaders of the PDP felt that, this is how things should be that will make us live in peace with one another, then it should be allowed. Because you cannot state all things into the law or constitution
What you are saying is that, zoning should not be the determining factor for political positions?
No, don't misquote me, what I am saying is that, what I am say on is that, for an organization to move forward, there is a need for mutual arrangement among themselves and mutual agreements – if within the body of PDP, the leaders have said that, the president has come from here, the SSG should come from this, and the chairman should come from this; such a mutual agreement should be respected.
So can we say that President Jonathan respected that mutual agreement by contesting the presidency
Let me tell you something – if the leaders of the PDP do not agree that the South /south should produce the president, they would have instigated their delegates to work against the president. What you saw during the primaries was a decision that has already been taken before that day. We all cannot be at that meeting; we have leaders that represent the political zones that came home with instruction that majority wants this and that is all.
Back to Ondo State, it was alleged that the PDP was marginalizing the opposition before labor took over and now they are at the receiving end. What is really happening there?
You can't say the labor party is bad, but there has never been a hand of fellowship to either the PDP, APGA, ACN and other parties in the state. Even if such a hand is extended to an individual, he cannot accept until the party tells him to. I will remain in the party for as long as it takes. I was in the PDP when another party won in 1999. Did I join them? I have been in politics since 1980; I have always been in the party that controls the center, nothing can change me,
How would you rate the present administration of labor compared to when PDP was in power
It is not a project oriented party. When you take over the governance of a place, you don't push aside what the government has done. when we took over in 2003, I was the chairman house committee on works, we inherited forty three road and three jetties making it forty-six capital projects. The government of Gov. Agagu then felt that, we will continue with this forty three roads, there were conceived by part of us. It was not a project brought there by Kwara people, It was a project embarked on by the people of Ondo State for the good of the place.
Government set up a committee to review this roads in line with the income of the state. None of the contractors were sent away but in a situation where buildings already built by preceding government are being destroyed. It is not good because they were built with public funds, and then jobs that were meant for local government should not be embarked upon by state government. Most of the projects you see there are bus-stops that are meant to be built by individuals or clubs. This is the first time I am seeing government building bus-stops in streets where there are no buses. As I am talking to you now, there no not even a ten-seater bus plying Ondo state, it should not be so.
Talking about government, Ondo State government has agreed to pay the new minimum wage, do you think it has the wherewithal to do it?
?
Nigeria is a nation filled with brilliant people. The issue of minimum wage did not start with this administration, it is an on-going thing. So if the federal government assembly expect to look into the issue of minimum wage in this country and that body has come up with a report on the federal government said, this is it, then there should be a dialogue because all the states are not naturally endowed. Like in my state, we are oil producing; every month we receive additional two or three billion from the national treasury, how can you compare that with Ekiti which is a neighboring state which doesn't have oil and their federal civil strength is almost the same. How do you expect somebody from such states to pay the same with Ondo State. You must also consider the percentage of workers in this state, as much as I support he federal government on the minimum wage, it shouldn't be binding on the states.
?