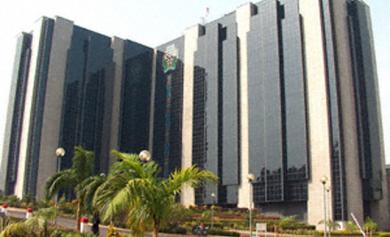 No fewer than 84,758 entrepreneurs have benefited from the Central Bank of Nigeria (CBN) through the Entrepreneurship Development Centres (EDCs) over the last four years, the CBN governor, Mallam Sanusi Lamido Sanusi, has said.
The beneficiaries comprise 42,615 trained graduants and 42,143 others who received business advisory services.
Sanusi said the bank in March 2006, conceptualised support for the establishment and strengthening of private sector-led commercially oriented and sustainable entrepreneurs development centres (EDCs) in each of the six geopolitical zones in Nigeria.He said the programme has five main components, namely principles, funding, practice, products and marketing.
The CBN boss disclosed this over the weekend in Kaduna while presenting a paper titled: "Youth Empowerment as a Tool for Sustainable Development," at the July, 2011 batch of the National Youth Service Corps (NYSC) orientation programme in Kaduna.
Represented by the Kaduna CBN branch controller, Alhaji Ibrahim Mohammed Gusau, Sanusi said the empowerment of the youths, especially the NYSC graduates made access to financial services even more vital as it opened a vista of untapped opportunities to develop the nation.
"The emerging trend in our economic environment such as the changing demographics and jobless growth requires more innovative approaches in order to guarantee our future."
Sanusi further disclosed the introduction of the NYSC venture prize competition under the CBN-Youth Empowerment Programme (YEP).
He said, YEP was aimed at inspiring and enabling youth corps members to develop entrepreneural spirit within their service years, conceptualise and pick up potential business of their own and achieve gainful employment for themselves and other Nigerians.
Other objective of the venture prize competition is to develop new ideas, inventions, technology and assist in creating future "Bill Gates" in Nigeria,reduce dependency and search for white collar jobs, generate and create employment opportunities, as well as reduce rural-urban migration and stem youth restiveness among several others.
Sanusi concluded by saying that the role of the development finance schemes and programmes of the CBN in providing opportunities for the strengthening and stabilising entrepreneurship capacities of the corps members for the achievements of Millennium Development Goals (MDGs) could not be over emphasised.