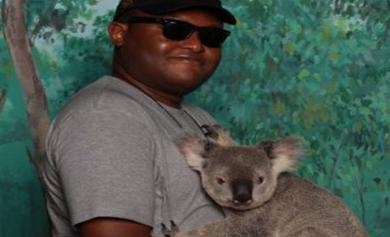 A former BBC journalist, Osasu Obayuwana, has voiced his opinion on the current state of Nigerian football.
Obayiuwana, displeased at the recent stand-off between members of the Nigeria Football Federation (NFF) and the self styled Nigeria Football Association (NFA) said the current developments have put the country's football in the "intensive care state".
"As I have said repeatedly, to anyone that cares to listen to the unvarnished truth, Nigerian football is in the Intensive Care Unit and is not too far away from becoming a fatal case. "While there is no doubt that the "self-styled NFA", as you aptly described it, is not the legitimate body to run football in Nigeria and are a bunch of rabble-rousers that will never get the time of day at Fifa HQ, the current NFF board, which has been duly elected – as sanctioned by Fifa – is failing to acknowledge the fact that they have done little to quench the fire of conflict that has put Nigerian football in the sorry state that it is in today. "And unless the genuine grievances of certain members of the Nigerian football family, who have been shabbily treated, are properly addressed, there will be no peace in Nigerian football for the foreseeable future," Obayiuwana told SuperSport.com.
Obayuwana also shared his sentiments on the recent call by the Davidson Owumi, chairman of the Nigeria Premier League (NPL) that the domestic league's governing body be given 'more autonomy from the NFF".
He explained that exclusive autonomy for the NPL was not practicable as the NFF would be expected to play some role in the running of domestic football in the country.
"The NFF should be involved in the appointment of referees and handle disciplinary issues, as is the standard practice around the developed football world. But they MUST leave the day-to-day administration of the NPL to the NPL board," he said.
On the NPL chairmanship tussle which saw Owumi kicked out of office before finally getting reinstated by the courts; Obayiuwana said "terrible mistakes" had been made.
"The way Davidson Owumi was hounded out of the NPL chairmanship was a terrible mistake and I do not see how things can move forward if this issue continues to hang over the league," he noted. Corruption and financial recklessness have severally been identified as some problematic areas in the domestic football league and Obayiuwana identifies the absence of a title sponsor as the major reason for this.
"There has been no sponsor for the league and referees emoluments, even from last season, remain unpaid – which has contributed to more corruption in the NPL. This is not right and must be sorted out soon. Or else, the deep, dark night of Nigerian football is set to continue," he concluded
?