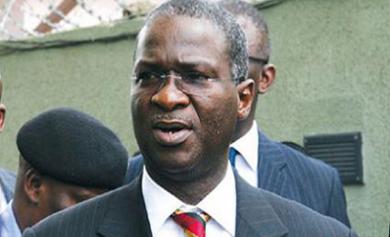 Lagos State Governor Babatunde Fashola (SAN) yesterday said that the state deserved a special status in view of its unique position and being a commercial capital of the country.
Fashola said this in Lagos when he played host to a delegation of bipartisan team of senators led by Senate Minority leader, Senator George Akume who came on a sympathy visit to the state over the recent flooding.
The leader of the team, Senator Akume while speaking at the Lagos House Alausa said the bi-partisan team of senators was in Lagos on a condolence visit over the recent flooding disaster that the State experienced, adding that the team has gone round to see things for itself.
"Any investment in Lagos is an investment in enlightened self interest of Corporate Nigeria. It is an investment that protects and supports Nigeria's capacity to earn more resources, support more businesses, expand businesses and address issues of unemployment".
The Governor added that in Lagos, the possibilities are limitless as it is a home for every Nigerian, alluding to the 2011 Spelling Bee Competition through which the One Day Governor Mr Niodu Jone Akpankpan from Akwa Ibom emerged. ?