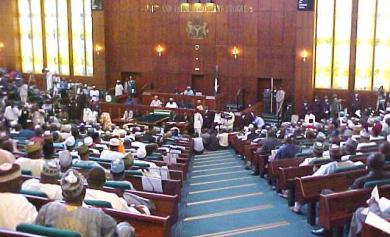 Contrary to media reports, the House of Representatives has denied that it was planning a legislation that would provide for population control in Nigeria.
Speaking on the issue, Hon Jerry Manwe (PDP, Taraba) stated that they were rather occupied with enacting laws that would increase productivity in Nigeria and provide sources of basic needs for every Nigerian.
He said, "Neither the Speaker, I, nor any member has that as our agenda. Our population is manageable with the right application of resources. We were surprised to read some media reports insinuating that the House was going to pass a bill to curb population growth. I want to use this opportunity to deny that report, as the House is a responsible parliament and will never try to do anything like that, especially considering the fact that such is unreligious and ungodly."
Manwe said that the lawmakers were aware that a large population could be utilised for the benefit of a country even as he added that the House was presently focused on cutting the cost of governance in order to redirect the funds into infrastructural development, starting with the pruning of their quarterly allowances.
"The seventh House under the leadership of Speaker Aminu Waziri Tambuwal has already taken the lead in this direction by reducing members' quarterly allowance and office running costs by 63 percent," he stated.
The lawmaker also explained that the House was being proactive on the need to be conservative and that was why it gave an express passage to the bill establishing the Sovereign Wealth Fund of the Federation which empowered the government to make investments for the sake of future generations. ?