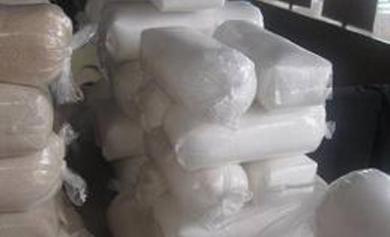 The management of Dangote Sugar Plc has released its first and second quarter results respectively on the floor of the Nigerian Stock Market (NSE), indicating growth in the company's turnover.
While the company recorded a turnover of N21.5 billion in the first quarter with an operating profit of N3.2 billion, it recorded a turnover of N46.8 billion in the second quarter with a gross profit of N7.4 billion.
The management of the company attributed the performance of the organisation to the fall-out of the high cost of raw materials, especially raw sugar which was experienced earlier in the first quarter, the continued sluggish operating economic environment and other social factors, which it said, have affected the expected performance of most businesses in the last few years.
According to the company: "The continued credit squeeze and its effect on purchasing power affected our distributors and other customer's volume during the period."?? ?
It stated that the management and board were conscious of the economic situation and its impact on businesses. However, they were positive that the recent downward trend on the price of raw sugar in the international market and the introduction of the company's new retail, Dangote Vitamin A fortified sugar packages in one kilogramme, 500 grammes and 250 grammes would see the sugar refinery recording a better performance in the coming quarter.
It would be recalled that Dangote Sugar Refinery had embarked on strategic introduction of the Dangote Vitamin A fortified refined white sugar, in a more consumer friendly packages into the market.
The acceptance of the three new different sizes of One kilogramme, 500 grammes and 250 grammes in the market has been a source of encouragement to the management which hoped to achieve its? set targets by impacting positively on the sales volume, earnings and ultimately, profitability.
The management assured its consumers that it was applying all available resources and? strategies effectively to ensure quality processes and output as well as the delivery of goods and satisfactory services to ensure the achievement of the stated objectives for the 2011.
The board is also optimistic that with continued implementation of its strategic policies and improved operating efficiencies, high turnover and improved margin are expected before the year runs out and all the stakeholders would see a positive trend in its subsequent performance.????? ?
?