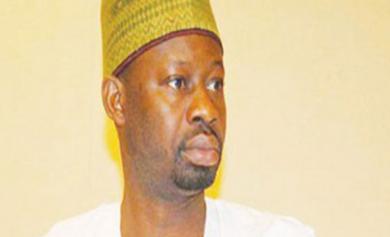 Governor? Ibrahim? Hassan Dankwambo has expressed deep concerned? that the Nigeria? Labour Congress NLC, Gombe State Council? has already? embarked on a strike action despite the fact that negotiation arrangement? about the minimum? wage is still ongoing between the NLC and? government.
In a paper signed by the Secretary to the State Government, Alh Abubakar Sule Bage, said, ''in the spirit of collective bargaining and the need for the industrial peace and stability of the working environment, the? government is appealing to the NLC to immediately? call off the strike action and resume work''.
It noted that Governor Dankwambo assures that the state government is committed to a resolution of the minimum mater as demonstrated by its acceding to the N18000 minimum wage for Junior –level staff and graduated increase for their senior counterparts.
Also, the governor finally hopes that NLC would be mindful of socio-economic programs and projects which government is committed to execute and consequently submit to negotiate as a means of reaching mutual acceptable and affordable position on the minimum wages issue.
Even Banks in the state were closed in solidarity to the cause of making the state government comply with the directives of the national body of the NLC.?????? ?
?