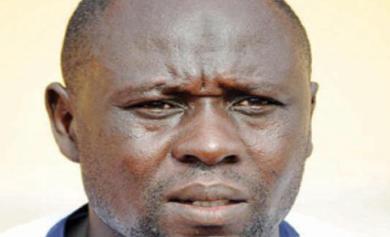 Thrice, Nigeria has conquered the world at U-17 level, but the Golden Eaglets have failed to qualify for the last two African Junior Championships.?? Newly appointed U-17 coach, Manu Garba, told MTNFootball.com that he was the man to turn around the fortunes of the country's schoolboys. He also talked about the quality of coaches brought in to support him and the improvement their wealth of experience will add to his job.
? When do you start work?
I will definitely know when I meet with the Nigeria Football Federation (NFF) later this week.
Certainly, one of the problems you will face will be age-cheating. How are you going to cope with this?
That will be reduced drastically this time around. It is part of my resolve to achieve this. There are ways of sniffing out age-cheats and reducing the incidence to its barest minimum. We will definitely explore all these avenues with the help of our existing academies, the Youth Sports Federation of Nigeria (YSFON), school football tournaments, Nigerian league feeders' team and other places from where we hope to unearth talents. ?
But some people believe that, often, these players from the academies and the likes have failed with the national U-17 team.
The good thing is that I have met with the rest of the technical crew and we have agreed that we have to look for technically gifted players who have the technical know-how and ability to adapt to what we are teaching very fast. Lack of technically gifted players in some of our clubs is taking the shine off the Nigerian league which has also adversely affected our national teams. So, we have the enormous task of searching for these technically gifted players to make our job of building a very strong U-17 national team much easier.
What is your vision statement as regards your present assignment?
We are actually aiming for the best, considering my predecessor (John Obuh) won silver at the last cadet World Cup (Nigeria 2009). Presently, we are focused on our search for talented and technically gifted players from anyplace in Nigeria or in other parts of the world who can help us mould a good team. We sincerely hope, but with hard work on our side, we can win a ticket to the Africa Youth Championship, win the AYC and eventually have a shot at the U-17 World Cup. That is my prayer, ambition. Same goes for Amunike, Ugbade and Amadi (his assistants).
?
How much help do you get from your assistants?
Although they are new in the business, their international experience and exposure stands them out. All these will come into play when we commence our assignment. Amunike was a former African Footballer of the year and has also played for great clubs like Spanish giants Barcelona. He has had coaching courses outside the country and handled a few teams also. He is a quality addition to the technical crew. Ugbade captained the first Nigerian team that won the FIFA U-17 World Cup and has also been involved in age-grade competitions within the country (he coached the Coca-Cola youth club during international competitions). With the support of the hard working and result-oriented Technical Committee of the Nigeria Football Federation, we won't disappoint Nigerians.
You have vowed to use strictly, 17-year-old players. Don't you think that the pressure of winning matches may make you rescind that decision?
Firstly, we should be optimistic and also believe in our qualities and talents. Secondly, the NFF seriously frowns at the use of over-aged players for age-grade competitions, because it is not good for the development of our football. But the most important thing is getting a team that will add quality to our U-20 and U-23 teams, as well as the Super Eagles in the nearest future, not the ones who have already peaked, only to decline in quality and performance in the next few years. That is why we are going to be very strict as regards the age requirement. We are going to concentrate more on the grassroot players from the academies, amateur clubs, youth teams called "feeder teams", the YSFON, Coca-Cola and the rest. I believe that if we do this, we are going to pick a very good team.
Are you going to tour states to scout for talents, as has been done in the past?
If I have the support from organisations and the NFF itself, it's going to help a great deal too. You know that it is much easier for us if we can see these players ourselves by touring the various states of the federation. But since such tour is capital-intensive, we will need the full support of the NFF, some of our corporate bodies and (most especially) willing states of the federation to assist us financially and logistically. You know we will be afforded with opportunity of first-hand assessment of the players and pick or drop such players as the case may be, unlike when we had to re-assess players sent to us by academies, clubs and scouts. I am using this opportunity to plead that scouts, clubs, academies and other relevant bodies sending players to us be very honest and send quality and talented ones to make our job easy, not players who will cause us to slow down.
?
What are you out to achieve now that you are in charge and no longer playing second fiddle?
Like I said earlier, with the support of my colleagues, we are determined to improve on the last performance of the team. We couldn't qualify for this year's African Championship and the World Cup, having played in the final of the 2009 World Cup hosted by Nigeria. We will take it step-by-step. While I am not blowing my trumpet, having won a lot of gold medals handling age-grade teams in national and international tournaments which included assisting late coach Yemi Tela to win the 2007 FIFA U-17 World Cup in South Korea, I believe I am capable of leading this team to success with God's backing and full support of my able assistants. What will count most for me will be the full backing of my employers, the Nigeria Football Federation.
?