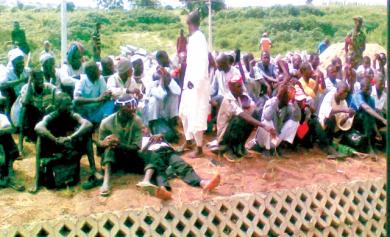 Former President, Ijaw Youth Congress (IYC), Dr. Chris Ekiyor, has described the activities of the terrorist Boko Haram sect to destabilise the country as political, saying that its grouse is not far from the fact that a southerner is occupying the presidency.
He, however, disagreed with the sect, which frowns at western education, asserting that Islam does not forbid education so far that it is meant to further the knowledge base of the individual.
He posited that the recent upsurge in the activities of the group had shown that they were being used by some political actors that are yet to be identified and arrested by the government.
Ekiyor said: "This (bombings by Boko Haram) is a politically-motivated kind of terrorism. It must, and should be, arrested, "Perhaps the northern oligarchy, those who feel bad about a Niger Delta presidency, are behind all of these things and they have deliberately decided to make the country ungovernable, to encourage a coup d'état; to discredit Goodluck Jonathan and to make sure the current NSA (National Security Adviser) is seen as been incapable."
He suggested dialogue as a way out of the problem if the group was willing to cooperate