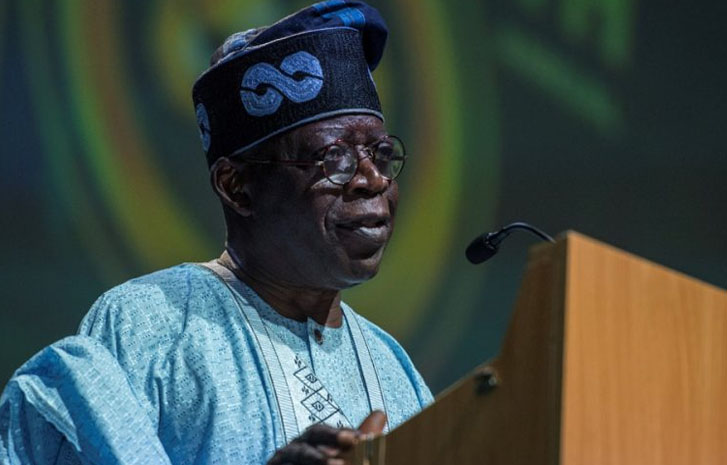 National leader of the All Progressives Congress (APC), Bola Tinubu, has kicked against reports of government's plan to increase the Value Added Tax (VAT).
The VAT which is charged at 5% could be hiked to 50% considering statement attributed to Minister of Finance, Zainab Ahmed, that the Nigerian government has concluded plans to increase revenue by introducing new taxes.
Officials of the Federal Ministry of Finance defended the Medium-Term Expenditure Framework (MTEF) that VAT be increased by 50 per cent during a presentation in the Senate on Wednesday.
Tinubu kicked against the planned move at the 67th colloquium organised in honour of his birthday.
"Consumers' spending is slipping, and this is where I will stop and appeal to Professor Yemi Osinbajo, the Vice President, and his team to put a huge question mark on any increase of VAT, please," Tinubu said at the Bola Tinubu Colloquium in Abuja.
"If we reduce the purchasing power of the people, we can further slowdown the economy," he added.
He advised the government should rather widen the tax net to include those who are not yet being taxed.
"Let's make the nets get bigger so we take in more taxes," he said.
"That is what we must do in the country instead of putting an additional layer of taxes for now."
Economic stakeholders such as the Manufacturers Association of Nigeria (NAN), say VAT increase would leave the economy in a more vulnerable state.
The United Labour Congress (ULC) say the workers' union would not accept any increase on taxes.