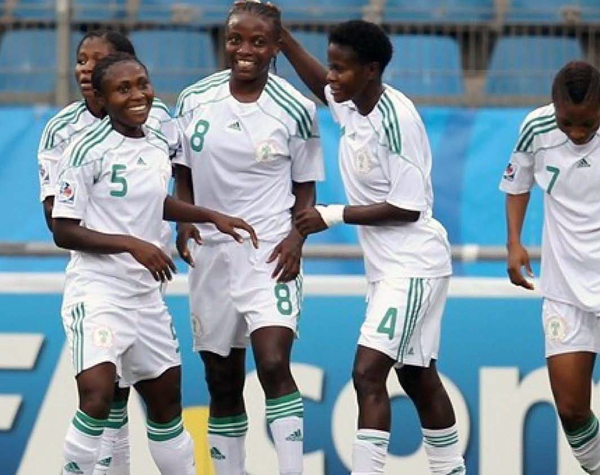 Nigeria's under-20 women football team, the Falconets, are to leave for South Africa on Wednesday for their match on Saturday.
The News Agency of Nigeria (NAN) reports that Falconets match with their South African counterpart is the first leg fixture in the final round of the African qualifying series for the 5th FIFA U-20 Women's World Cup.
Ademola Olajire, the Chief Media Officer of the Nigeria Football Federation (NFF), told the News Agency of Nigeria (NAN) that the team would be departing for South Africa from Lagos.
"The team will be leaving from Lagos on Wednesday night and it will be led by Princess Bola Jegede, the Chairman of NFF's Women Football," he said.
The NFF spokesman said officials of the South African Football Association (SAFA) had confirmed that the Falconets would be staying at the Mmabatho Tusk Hotel in Mafikeng.
"We have assurances on this and both teams will take to the pitch at the Itsoseng Stadium in Mafikeng, starting from 4 p.m South African time which is 3p.m Nigerian time," he said.
NAN reports that the Falconets, with a quarter-final appearance at the last edition of the World Cup finals in Chile in 2008, are looking good to make it a fifth straight appearance at the finals.
Since the competition debuted in 2002 as an Under-19 event, Nigeria had always represented Africa.
Nigeria had gone on to eliminate Zimbabwe 10 -0 aggregate in the earlier round of the African qualifiers.
The 2010 edition of the FIFA U-20 Women's World Cup finals tagged, "Germany 2010,'' holds in Germany from July 13 to Aug. 1.
(NAN)