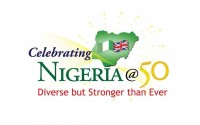 The Nigerian Community Leeds (NCL) will be celebrating the anniversary of the country's independence with the Nigeria@50 Fundraising Dinner, which will takes place at the Royal Amouries Saviles Hall, Amouries Square, Leeds, UK on Saturday 9th October 2010.
The Board of Directors, led by it's Chairman, Sam Leigh and its Nigeria@50 Planning Committee announced to the media that the celebration will culminate in fundraising event themed "Nigeria@50 – Diverse but Stronger than Ever".
"This is a celebration of the nation in general and Nigerian's living in Leeds/Yorkshire and the Humber in particular", said Mr Leigh.
"It will serve as an opportunity for the Nigerian Community Leeds (NCL) to raise much-needed funds to take forward its work to ensure the well-being of its beneficiaries. This is of particular importance in terms of the work with young people and those in need."
Event Details:
Nigeria@50 Fundraising Dinner takes place on
Date: 9th October 2010
Time: 18:30 – 01:00
Venue: Royal Amouries Saviles Hall, Amouries Square, Leeds.
Nigeria, a British colony attained its independence on the 1st of October 1960. And in October 2010, Nigeria celebrated its 50 years as an independent country.
This will be a time for celebrations, sober reflections and a time to think about the future of the country.
NCL is exists to support members of the public who are Nigerian by birth or descent or marriage or naturalisation or adoption in or around Leeds of all ages and enable them to reach their full potential while contributing to health and socio-economic wellbeing in the City
NCL, which became a Registered Charity in May 2009, is legally formed to operate as a Charity with charitable aims and objectives including but not limited to the following:
Advancement of Education
Safe and Cohesive Congregation
Enable, Enhance and Advance Healthy Lifestyle
Welfare and Multi-Purpose Projects
Promotion of Racial Harmony
Safeguarding Cultural Heritage
Advancement of Enterprise
NCL is responsible for the highly successful football festival known as Leeds African Cup of Nations (LACON) held in June each year.