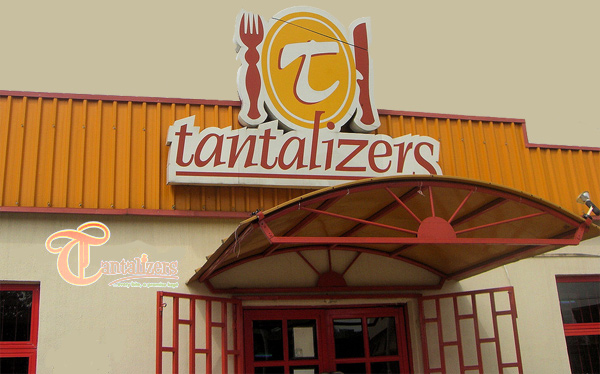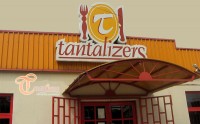 Tantalizers Plc, Nigeria's foremost Quick Service Restaurant, opened its first location -a small neighborhood restaurant serving hamburgers – in 1997 on Broad Street, Lagos Island. Success at this first location led to an expansion that has seen the company and its franchisees open additional locations in cities such as Lagos, Ibadan, Abuja, and Port Harcourt.
Co-founded by Folu & Bose Ayeni, Tantalizers is now a leading Nigerian fast food restaurant chain. The husband and wife team run Tantalizers, which is low listed in the Nigerian Stock market as a public limited liability company. The International Finance Corporation (IFC), and arm of the World Bank in February 2010 granted $7Million in loans and took $1.5Million equity in Tantalizers to help take the company to the next level.
Company Milestones:
May 1997 — First outlet opened
Mid 2001 — The novelty of Tantalizers Africana line of products was introduced
Feb 2002 — The Company hit the 10-outlet mark with the opening of Okota outlet
Mid 2002 — The decision to grow using the franchise strategy was conceived
Dec 2002 –The business expanded out of Lagos towards the Northern part of Nigeria, opening its first outlet in Wuse Zone 3, Abuja
Jun 2003 –Tantalizers expanded to the Western part of the country when it opened its first outlet in Ibadan
Jan 2004 — The Company hit the 20-outlet mark
The first franchise to commence operations in Abuja (this served as the pilot). During this same year and for the first time in the history of the organization, an unprecedented (12) outlets were opened.
Sept 2004 — Operations commenced in the Eastern part of Nigeria with the opening of the Port Harcourt outlet
Year 2005 — Tantalizers became a member of Nigeria International Franchise Association
Year 2005 / 2006 – The consolidation years when the company decided it was needful to review all processes, controls and overall company concept with a view to preparing itself for faster growth, going into the future.
Year 2007 – Full roll out of the Tantalizers franchise. One company owned and Five (5) franchise outlets opened.
Year – 2008 – Opened ten outlets (2 Franchise and 8 Company owned )
Year 2008 – Private Placement was done in January and February
Year 2008 –Tantalizers became a Public Quoted Limited Liability Company (PLC) in April and subsequent listing on Nigerian Stock Exchange in June
Year 2008 – First meeting of the enlarged Board of Directors held on 3rd June
May 5, 2009 – First Annual General Meeting after Listing on the Nigerian Stock Exchange
Contact:
Location: 21 Road, Makay Plaza, I Close, Festac Town,
P. M.B. 15, Festac Town, Lagos.
Tel: 234-01-4707383, 4707102
Fax: 234-01-5894343
Email: tantalizers@tantalizersnig.com
Website: http://www.tantalizersplc.com