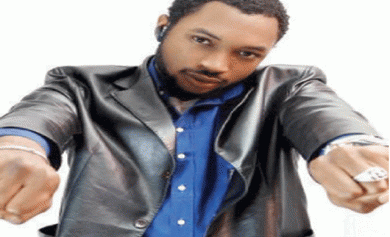 Fabo The King joined Mainstream music in 2007 with the single 'Peace In Niger Delta.'
Since then, he has come of age, perfecting his act and packaging, as he told SOLOMON NDA-ISAIAH in this chat
?
What motivated you to venture into music?
Actually, I went into music because I wanted to follow my passion for writing and composing songs. I decided that I wouldn't be the write-and-throw-away artiste, rather, I would let the world listen to my sound. I saw myself as someone born to do it for the passion, not because others are into it.
Where did you start out from?
I started in Delta state, at a very tender age. At a point, I was into amateur theatre, an unskilled way of showing your talent, more or less. Then I would gather most of my friends; they would drum and play some other instrument while I mimed any of Sunny Ade, Brenda Fassie, Ras Kimono, Oritz Wiliki, Majek Fashek or any other number. I mimed a lot of songs then, though I was less than 8 eight years old. But I wrote my first song in 2007, the same year I released my debut single.
What sort of challenges do you face in the music industry?
The challenge is mainly promotional. For any career on the face of the earth, financing to go to the studio is a challenge. After cooking up the beats and doing the song, promoting it is the next, huge challenge. No matter how good your song is, if you don't promote it, nobody will listen to them. I must note that promoters are fairer these days, though there services are far more expensive.
When you approach radio stations or disc jockies you need enough money to push your songs. It's all about the money and that has been the major challenge. The good thing, however, is that when you are good in what you do and you are patient, you will definitely scale through. I have scaled through, so I have a reason to give thanks to God.
Nigerian music is attracting so much attention at the moment: what genre does your music fall into and what do you hope to bring into the industry?
Actually, it is all due to the artistes and promoters like Kenny Ogungbe of Kennis Music, Audu Maikori of Chocolate City, Alex Okosi of MTV Base and many others who are responsible for taking Nigerian music to the next level, via the world stage.
These men have been doing a great job promoting Nigerian music. The last time I was in Atlanta, I heard them playing 'Oleku' in almost all the clubs there. Nigerian music is really growing and on my part, I will set about reforming and transforming the industry, in the sense that I'll portray Africa in everything I do. I don't need to be another Jay Z, Kanye West or Lil' Wayne. I need to be African Fabo the king, his royal majesty.
I want to help inculcate a degree of Africanism in whatever we do, as a Pan- Africanist. I also want to use my music to transform the lives of the youths. That is why if you listen to my songs, every bit of my song is positive; it's either giving hope or trying to inspire. Take 'Jump and Pass', for example. It is a victory song, one that tries to let people know that in this life, most people pretend to love you while they don't. Any pit wey dem dig for you, you go jump and pass. 'Iheneme' which is gaining airplay presently, is a poetic song that questions why the rich are getting richer and the poor are getting poorer. Most people say I am a gospel artiste, but all the same I try to reform my songs. I do hip hop and dancehall music.
Have you performed anywhere yet?
In the diaspora, I will say music has been fair. I have been privileged to perform in so many countries; Johannesburg in South Africa, Atlanta Georgia, California and Miami Florida. Those performances have given me international exposure and recognition, and above all, I have been able to meet a lot of people. The last time I was in Atlanta, I was privileged to meet T.I.P and we are hatching plans for a collaborative work.
Are you based in America?
Actually, I visit the United States and Nigeria alternatively. I love this part of the world, because there is no place like home.
Any major shows?
Actually, the 'Internal excellence' album is my debut album, though I have singles like 'Peace in the Niger Delta,' 'Jump and pass' and 'Iheneme'. I have performed in so many shows: the University of Port Harcourt Award Night, Galaxy night (also in Port Harcourt), in Warri and Asaba (both in Delta State) during one of the Peace Crusade programmes, I have performed at the Christmas Jamboree of the Airport Hotel, Ikeja, Ray Power 2011 Easter Fiesta Party and during the album launch of Jebu, an artiste on the label of Kraft Keys entertainment in Atlant. I have also performed at the Park Place Night Club, Atlanta; at the Ndokwa Convention organised by the Ndokwa Union of California. I select shows, I don't jump at the opportunity. I had an invitation to perform at the on-going National Sports Festival in Port Harcourt but I turned the invitation down, because I am not the kind of artiste who performs anywhere.Before I perform anywhere, it has to be based on my relationship with the organisers or the motive of the show. I have turned down 50 per cent of the shows that came to me.
What are your aims and aspirations?
In the next two to three years, I want to see myself performing in over six continents; I have not been to the UK, Asia, Australia and the Bahamas. I will love to visit all these places and fashion out ways to collaborate with many international artistes. I look forward to working with P. Diddy, Jennifer Lopez and Sean Paul.
I also want to affect the life of youths by running a foundation called Fabo The King, so as to reach out to the nations. I want to be a blessing to them by helping them identify their talents and sponsor them to become more useful to the society, because if we invest in the youths, there will be less crime, since they are making use of their potentials to create wealth for themselves. I see no reason why they should become armed robbers and get involved in cyber crimes and the rest of them.
The president promised to invest in the entertainment industry to create jobs and uplift the industry. Do you see anything coming out of his statement?
I am one of the young men who believes in the principle of Abraham Lincon, that encourages people to "think of what you can do for your nation, not what your nation can do for you. I don't think of what the president can give me, I think of what I can give back to the country.
With my potentials, the world can pay me to perform and in the process, the money can be ploughed back into the motherland. That way, I would have succeeded in adding more wealth to that of my motherland.
I am looking forward to a time when Nigeria will be noted for the exportation of her music and movies, a destination for entertainement. That time is quite close. I cannot go to any politicaian to help me sponsor my music, rather, I can give people my album at the airport for free. Promotion comes neither from the north, south, east or west, but from above. My trust is not in men, it is in the almighty God.
Are you married?
I am single and still searching.
How do you unwind?
I love hanging out in parks, gardens and cinemaslove dancing once in a while. I also love going to night clubs to dance. I also like quiet times, when it's just me and God.I don't want to see anybody.
Any word of advice to upcoming artistes?
Once, the former British prime minister Winston Churchill was invited for a convocation speech. For 10 minutes he said not a word. Finally, he spoke and all he could say was, "Never, never, ever give up". I say same to any upcoming artiste out there. "Never, never, ever give up."
And For Your fans . . .?
I say this: the Lord is my witness. I love my fans so much;I love the little, young and old ones. Wherever I meet them; in the airport, outside the county, anywhere, I show them so much love. I love you all. I want you to be free to chat with me on facebook and twitter.
What is the source of your inspiration?
The most high God is my source of inspiration. When I go on stage he directs my faith and teaches me what to do. I do it that way.
I have worked so hard and listened to music of different genre (French, English, Latin, highlife, Makossa, rap, soukus, hip hop, dancehall, name it) that you can feel the different flavours, styles and pattern in my music.
I don't smoke, but I drink responsibly and occasionally.
?