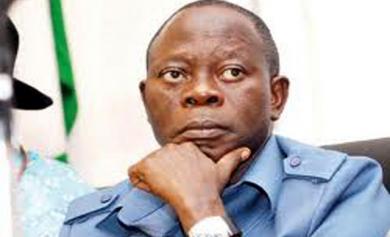 The Edo State government has been urged to pay N445.92 million being the 2008 to 2010 counterpart fund, to FADAMA III programme.
This is to enable the state access the N1.22 billion of the programme's funds.
This was contained in a memo sent by the state ministry of agriculture to Governor Adams Oshomhole.
The memo was signed by the permanent secretary, Mr. Matthew Ogedengbe, and a copy made available to the News Agency of Nigeria (NAN) in Auchi yesterday.
It stated that the non-payment of the counterpart fund had also made it impossible for farmers in the state to benefit from the programme's facilities and delayed the execution of "six special agricultural projects."
The ministry expressed optimism that the payment of the counterpart fund would afford the farmers the opportunity to access facilities worth N510.97 million.
The agricultural projects available in the state, under the federal government programme, according to the ministry, were Fadama III, Root and Tubers Expansion Programme (RTEP) and ECOWAS Fish Fund.
Others it added, include; Rural Finance Institutions Programme (RUFIN), Community-Based Natural Resource Management Programme (CBNRMP-ND) and National Programme for Food Security (NSPFS).
Reacting on the issue, Alhaji Abdulahi Mohammed, the coordinator of All Farmers Association of Nigeria (AFAN) in the state, regretted that non-payment of the counterpart fund had placed Edo behind other participating states in the agricultural programmes in the country.
He urged the state government to pay its 2011 couterpart fund to the programme, "to at least, make farmers in the state benefit from the programme this year.''
He added:"Government must make efforts at paying these counterpart funds so that farmers can benefit from these programmes.
"Edo is too big not to have paid before now and I don't think that we are asking for too much by asking the governor to make these contributions.
"Oshiomhole is excelling in other sectors of the state economy and he should give good attention to the agriculture sector too." (NAN) ?