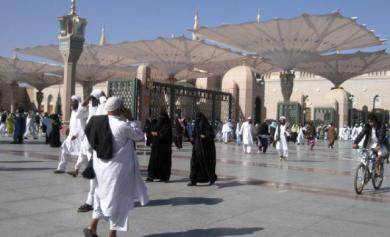 The Association of Muslim Brotherhood of Nigeria (AMBON) has argued that there is no prohibition of Western education in Islam.
In a communiqué issued in Kaduna at the end of its meeting, which was signed by its national president, Abu-sufyan Ibn Abubakar, and national publicity secretary,
Aminu Tahir Tinau, they said there was an urgent need to put across the true teaching of Islam to avoid misrepresentation.
AMBON said: "First and foremost, the public, especially the Ummah, is not being fair to this group called Boko Haram. As for our own assessment, there is no Boko Haram in this country. Their concept must be understood. Let us all be fair in our utterances to them. And for Ulama, they should do their best in engaging them in discussions and understanding. They are our brothers. Let them be brought back to the correct Islamic religious teachings".
It further appealed to the sect to halt its violence on the nation and embrace peace and dialogue.
"Boko Haram which has become a menace to the people and security agents should sheathe their sword. While we appreciate the federal government's commitment to resolving the issue amicably by arresting and prosecuting security agents who carried out extra-judicial killing of the leader of the group and other members – which shows remorse by the government – the continued bombing of, most times, innocent citizens must be stopped and the group should accept the olive branch extended to them by the government in the spirit of Islam."
The communiqué also frowned at some practices they considered un-Islamic: "A new innovation which is now taking a new dimension is the Walima graduation of Islamiyya School. Instead of the normal call together of friends and relations for these occasions, it has reached a stage of sewing of dresses (Anco) which is now introduced, and groups now carry out their celebration. They go overboard in their excitement and happiness and, not only that, there is a tremendous waste of time, food and money."
?