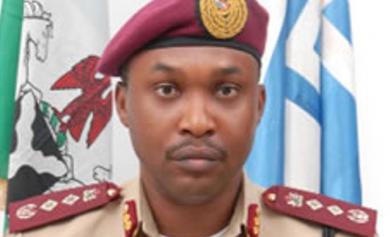 The Corps Marshal and Chief Executive Officer of the Federal Road Safety Corps (FRSC), Mr Osita Chidoka said that accidents on Nigerian roads would be reduced by 50 per cent in another four years.
Addressing officers of Imo State Sector Command in Owerri, yesterday, he said that Nigerian roads would be among the 20 safest in the world by the year 2020.
Chidoka explained that the major reason for accidents in the country was not as a result of the deplorable condition of the roads, but the recklessness of the users of the roads, which had led to several deaths.
The News Agency of Nigeria (NAN) reported that Chidoka has been on a nationwide tour of FRSC sector commands to interact with the officers and men to identify their major challenges.
He urged the officers to be committed to their national assignments and be safety conscious .
Chidoka promised that FRSC would not abandon any officer who fell victim of any circumstance while discharging his duty and assured them of his willingness to upgrade their welfare package.
In his remarks, the Imo State Sector Commander, Mr David Mondie, said that the lack of logistics, such as ambulance, was a major challenge facing the area.
He also said that the provision of additional five heavy duty tow vehicles would assist the command in rising to the challenge of dislodging the congestion of major roads by heavy trucks in the state.
He appealed to Chidoka to respond positively to the needs of the sector to enable it to record the desired success in its operations.
?