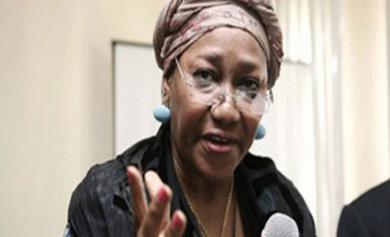 The Economic and Financial Crimes Commission (EFCC) said it is investigating allegations of forgery of the signature of the former Director General of Bureau of Public Enterprises (BPE), Dr. Julius Bala which was revealed at the on- going probe of privatisation and commercialisation of public companies in Nigeria from 1999 to date by the Senate.
The spokesman of EFCC Femi Babafemi who disclosed this through a telephone interview said the commission is closely monitoring the proceeding of the Senate probe and would dig into all allegations of fraud and forgery made by those appearing before the committee.
The former Director General of BPE, Dr. Julius Bala while testifying on the sale of Delta Steel (DSC) Aladja had told the Senate ad-hoc committee that the signature alleged to have been signed by him and which authorised BUA International Limited to pay $25million for the purchase of DSC was not his.
"The National Council on Privatisation (NCP) never gave approval for the bid by BUA. The document of BUA was submitted to the then Chairman of NCP and to the president and the bid was very low at $25million. Subsequently, a committee was set up. BUA participated in the negotiation with the power and steel minister. And they subsequenly made an offer of $25million. Which was rejected by the committee because there was $30million by the Global Infrastructure," Bala said.
When he was shown a letter purportedly signed by him authorizing BUA to pay $25million for the purchase of the company, the former BPE boss expressed shock, saying the signature was not signed by him. "I never signed the letter giving BUA approval to pay. I am seeing it for the first time. The signature in the letter is not mine. In this computer age, anything can happen," he said.
Earlier in his submission, Bala explained the reason why he signed the letter for Global Infrastructure Nigeria Limited to pay $30million for DSC. He said, "Before the DG signs any agreement, there has to be approval from the Chairman of the National Council on Privatization. So there was approval given to me to sign by the NCP. I signed the agreement as the DG against the background of the political situation and despite the fact that it was made known to me that I was leaving. I was made to sign the agreement. I was not blackmailed.
?