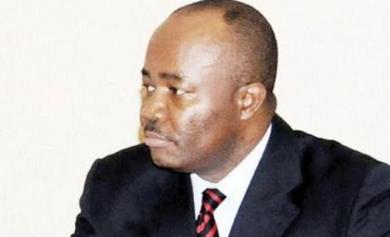 Four days after youths of the Eket community, Akwa Ibom, took to the streets to protest the poor quality and slow pace of work on the Eket-Ibeno road, the management of the construction firm has explained the situation.
Project manager, Fountain Construction Company (FCC), Mr. Alimi Oyewole, listed the non-appointment of a consultant to pay compensation to property owners affected by the dualisation of the road as one of the reasons.
According to him, other reasons for the slow pace of work were heavy rainfall, which made it difficult for the firm's workers to work, as well as the re-design of the road from a single lane to a dual carriage-way.
Oyewole gave these explanation on Friday in Eket when a correspondent of the News Agency of Nigeria (NAN) visited the project site to know why the job had made slow progress.
He said that by the terms of the original contract, his company was expected to only repair and expand the 18km road.
"But when the community demanded for a dual carriage-way, the Niger Delta Development Commission (NDDC) yielded to their demands and changed the project to a dual carriage-way, and the new design of the road was handed over to the FCC in April.
"The concern and commitment we have for our client and the community spurred us to assume construction work through clearing and excavation and we are making progress, but rainfall is an obstacle to us," he said.
Oyewole,however, dismissed claims by the community that the company was carrying out substandard work and lacked expertise.
"Everything we do here is according to specifications, as contained in the bill of quantities approved by the commission and the project consultant.
"You can see our stock of over 15 new trucks, an asphalt plant and other sundry construction equipment, in addition to qualified engineers as site supervisors amongst others.
"I think the community did not understand us before now.
"We have met and discussed with them and they have reasoned with us; that is why they removed the traditional injunctions they placed on our gates and we have resumed work in earnest," he said.
The NAN learnt that officials of the construction company at the project site office, who ran away when protesting youths from the community stormed the premises on Monday, had returned to their duty post.
The project manager told NAN that since the commencement of work few months ago, work on two major bridges along the road had reached 60 per cent completion while work on the third was progressing.
He said the company was carrying out maintenance work on the existing single lane to make it motorable, while work was progressing on the new lane.
?