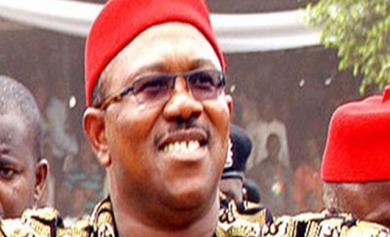 An Onitsha-based activist, Comrade Uzor Uzor, has urged the Anambra State government to muster the political will to decisively deal with the nefarious activities of hoodlums at the Upper Iweka area of Onitsha in Anambra.
"Many unsuspecting travellers, visitors and some residents have fallen prey to these hoodlums and it is giving the state and the entire south-east a very bad image,'' Uzor told the News Agency of Nigeria (NAN) on Friday in Onitsha.
He said that the hoodlums attack and dispossess unsuspecting people of their belongings, even during the day.
He noted that they harassed their victims with pistols and other dangerous weapons while some specialised in snatching wrist-watches and jewelry from occupants of vehicles.
The activist also called on the state government to start its beautification project at the Upper Iweka area and ensure constant power supply and availability of police teams in the area at night.
?Uzor, chairman of the Campaign for Democracy, Anambra Chapter, urged the police and the National Drug Law Enforcement Agency to raid all areas in the commercial city where hoodlums abound.
?"Let me recall back some time ago when I was attacked while my two handsets were taken from me at gunpoint.
"I sent a memo to the governor of Anambra State, copied the SSS and other security agencies, alerting them of the dangers caused by thugs and other criminals around the Upper Iweka axis.
"But as I am talking to you now, nothing positive has happened,
"So people are being attacked there daily. Sometime during the day, some criminals launch their attack, even while the vehicle is in motion; snatch their wrist watches and gold and other materials they have with them in the car. But enough is not being done to arrest this situation.''