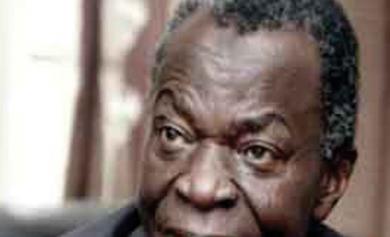 A Lagos-based group, The Common Man's Movement of Nigeria has described as irresponsible the suspension of the President of the Court of Appeal, Justice Salami by the National Judicial Council.
The President of the group, Comrade Adeshina Adebayo told LEADERSHIP WEEKEND that the group condemned with "emphatic vehemence, the crudeness displayed by the NJC in handing out an acrimonious verdict to the president of the Court of Appeal, Justice Ayo Salami by purportedly suspending him."
The group said the move amounts to, "a preposterous judicial perfidy bordering on political subterfuge perpetrated by a conspiracy of power cultists to rid the Nigerian Judiciary of intrepid and committed judges."
The group further said that NJC's action is suspicious and grossly irresponsible especially as the case is still in court. This is the time for all sane and political actors to arise in unison to condemn and render impotent by all legitimate actions possible, this act of precipitate absurdity."
"We stand by the cause of justice, probity, transparency and accountability in this hour of subversive attack on our collective psyche as a people. This is judicial coup," Adebayo said.
The National Judicial Council (NJC) had on Wednesday suspended Justice Isa Salami for refusing to apologies to it and the Chief Justice of Nigeria (CJN), Justice Aloysius Katsina-Alu, after a panel of the council had claimed that he lied against the CJN.
A statement by the Director of Administration, Mr. Eugene Odukwu, had read in part, "Pursuant to the powers conferred on the NJC in the Constitution of Nigeria, 1999 as amended, Hon. Justice Salami, President, Court of Appeal, has been suspended from office with effect from today, August 18, 2011. The decision was reached at the 7th Emergency Meeting of the Council held on August 18, 2011. The NJC further directs that Hon. Justice Salami should hand over the affairs of the Court of Appeal to the next most senior justice of the court."