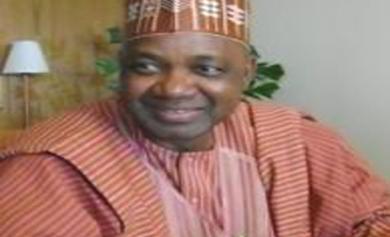 Vice President Namadi Sambo yesterday spurned reports in the media that his residence was engulfed by fire.
?
A statement by the Senior Special Assistant on Media and Publicity to the Vice President, Umar Sani noted that Sambo was hale and hearty and in good condition "having successfully performed the lesser Hajj (Umrah) including members of his entourage".
?
The statement reads in part: "Our attention was drawn to some publications making the rounds in the media that the residence of the Vice President has been engulfed in fire but that it only affected the floor being occupied by members of his advance team.
?
"We are compelled to correct the seeming mis-information and to bring to the notice of the general public that no such incidence occurred in the residence where the Vice President was staying and to further state that there was no such incidence affecting any member of the Vice President's entourage".
?
The Vice President also commiserated with the victims of the the United Nations building bomblast in Abuja, even as he expressed his sympathy and condolences to the bereaved and the injured.
?
Describing the actions of the perpetrators as callous and inhuman, he prayed Allah to give the families of those who lost their loved ones the fortitude to bear the irreparable loss