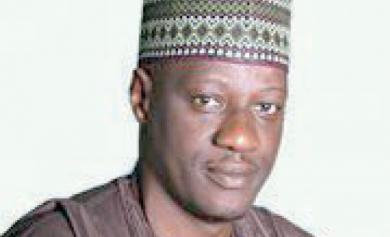 The Kwara State Government on Saturday warned mothers to desist from administering cow urine and other herbal concoctions on infants to treat epilepsy.
The Commissioner for Health, Alhaji Issa Kayode, said that the warning became necessary in view of the deaths of infants, which had occurred as a result of the administration of herbal concoctions on them, in an effort to cure epilepsy.
The commissioner issued the warning at the onset of a week-long Maternal and Neonatal Child Week programme at the Children's Specialist Hospital, Ilorin.
"A lot of emergency cases has been reported in the hospital, where several parents brought their babies in an unconscious state after giving them herbs, popularly known as 'agbo','' Kayode said.
"These children were brought in a state of `lethargic prostration', leading to respiratory distress, which required the administration of oxygen on the children to resuscitate them,'' he said.
Represented by Dr Ibrahim Gambari, the Special Assistant to Gov. Abdulfatah Ahmed on Secondary Health Issues, the commissioner said that most parents were ignorant of the health implications of ingesting cow urine and other herbal concoctions.
Kayode, however, said that the Maternal and Neonatal Child Week programme would also deal with nutritional assessment of babies, while giving them the necessary dietary requirements.
He stressed that the government had made de-worming medication and Vitamin `A' drugs available in the Children Specialist Hospital for the children's use.
Kayode stressed that the government's gesture was aimed at achieving Goals 4 and 5 of the Millennium Development Goals (MDGs), which specifically advocated the reduction of child and maternal mortality in the society.
He said that the health programme would soon start in all the 16 local government areas of the state.
"Registrations of various health centres are ongoing to enable the children to acquire excellent health services at the centres,'' he said. (NAN)