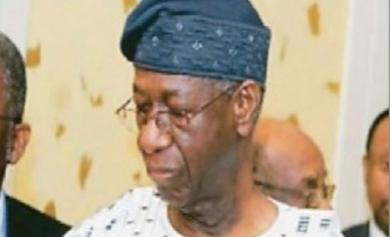 The Youth's Forum of the Ogun State chapter of the People's Democratic Party (PDP) said the only way absolute peace could return to the party is to review all actions taken by the embattled National Chairman of the PDP, Alhaji Bamanga Tukur.
The forum also called on the party's Chairman Board of Trustee (BOT), Chief Tony Anenih to revisit all the decisions made by the National chairman since his assumption of office, saying that the recent reconciliatory tour of Chief Anenih was largely successful and emphasised that the call became necessary in order to sanctify the party's constitution which the party's national chairman and other members of his National Working Committee (NWC) had desecrated.
The forum said it premised its call on Anenih to investigate those decisions taken by Alhaji Tukur on the sack of the elected Ogun state Executive Committee under the chairmanship of Senator Dipo Odujinrin which had since appealed all the court's judgment relied upon by the NWC under Tukur.
They also demanded that Chief Anenih should be guided by April 8th ruling of a Court of Appeal in Enugu over the crisis involving Chief Victor Umeh and the All Progressive Grand Alliance (APGA) which ordered that the status quo be maintained pending the determination of the appeal.
In a press statement issued and signed yesterday in Abeokuta, the state capital by the forum's chairman and Secretary, Farouk Akintunde and Musa Akinlolu respectively, the youths declared that the earlier reconciliatory visit made by Tukur did more harm than good to the party, particularly in Ogun State.
Akintunde in the release cited the rejection of the governors' forum and other major stakeholders to meet the Tukur during his reconciliatory tour of the six geo-political zones in the country as "a clear indication of his inability to take decisions that are beneficial to the progress of the party".
Stressing that it was earnestly expecting the visit of the BoT chairman, the forum also urged Annenih not to be distracted in his reconciliatory visits by the "noise of a forum which called itself as Equity and Justice."
Ogun PDP youths described the emergence of the forum as "an invention of a party national chairman that has clearly lost focus and is facing serious rejection by the rank and file of the party".
"We earnestly call on our BoT Chairman not to be distracted in his reconciliation tour, especially now that it has become clear that Tukur was trying to put a wedge between President Jonathan and the governors for his own ulterior motive."
"While we in Ogun state await the visit of Chief Annnenih, our minimum demand is simple; that justice be maintained, rule of law should be adhered to, and the illegal and unconstitutional decision of Tukur's parallel NWC of February 15th, 2013 regarding Ogun state and South West Nigeria should be immediately reversed."