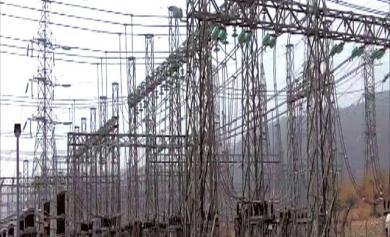 Many electricity consumers in the Kaduna metropolis on Friday besieged offices of the Power Holding Company of Nigeria (PHCN) over what they described as crazy bills sent to them.
The News Agency of Nigeria (NAN) reports that some of the consumers who were irked by over 300 per cent increase in their electricity bills for February and March, said the increase was outrageous.
At the PHCN office in Doka, Miss Anna Sule said her bill had jumped from N2,000 in January to N6,387 in February and N9,709 in March.
"It is crazy and unrealistic to be asked to pay that much for a single room," she said, adding that she had paid for a prepaid metre and was yet to have it installed.
"They should make the prepaid meter available so as to address this outrageous billing system,'' she demanded.
Another consumer, Miss Princess Ekanem, told NAN that she was also charged N7,500 for a one-room apartment.
At the Kawo PHCN office, the situation was the same as customers besieged the office seeking explanations to their bills.
Alhaji Ismail Ibrahim, who owns a factory, said he was disconnected even after he had paid N1.5 million for electricity.
He decried the attitude of the staff, saying they were "unfriendly and insensitive to their customers''.
Some PHCN district officials who craved anonymity, said they had received complaints on the matter and promised to treat each on its merit.
Mr Baba Omar-Ikaige, the Assistant General Manager, Public Affairs, Kaduna Electricity Company, defended the increase, saying it was based on actual electricity consumption.
He denied any tariff increase to warrant a rise in charges, adding that consumers had enjoyed steady power supply "especially in March'' as such the charges ought to reflect the consumption.
He was, however, silent on the delay in the supply of prepaid metres paid for by some customers.
A public Affairs commentator, Usman Bashir-Degel, appealed to the Nigeria Electricity Regulation Commission to investigate the matter, saying the increase in electricity charges in Kaduna was "beyond comprehension''. (NAN)