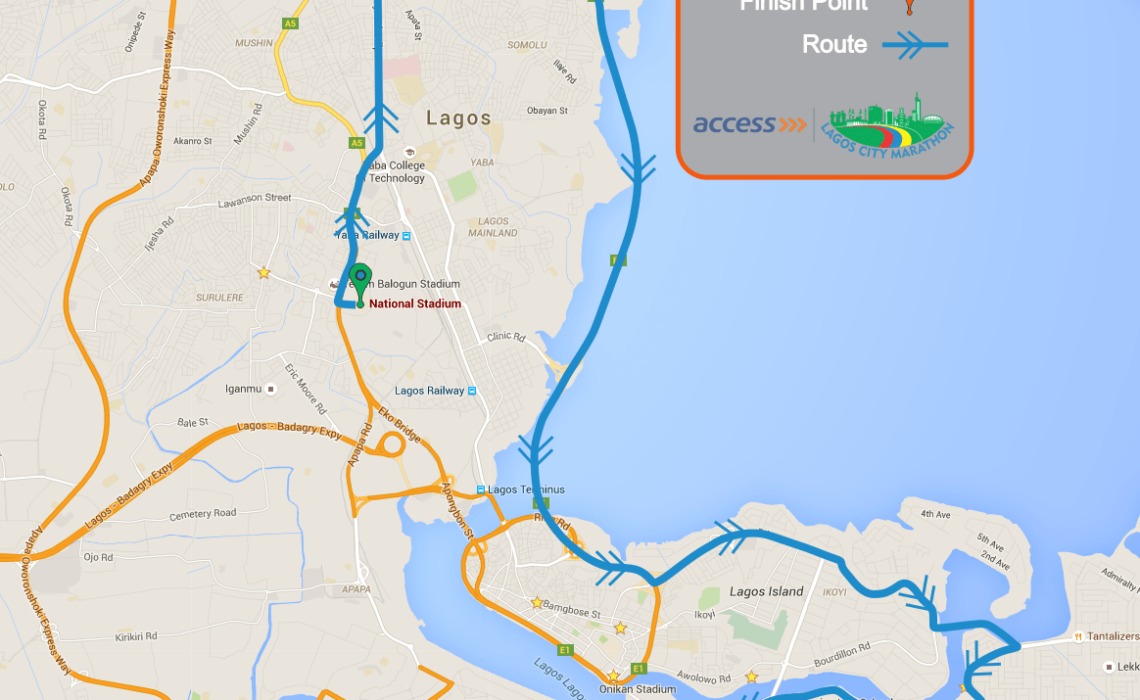 Top stars expected to add glamour to the February 6 Access Bank Lagos City Marathon have all arrived in the Center of Excellence and they have been talking tough as they all have their eyes on winning the juicy prizes on offer in Saturday's 42km race.
While collecting their running bibs and numbers on Thursday at the Lagos Marathon Office inside the Teslim Balogun Stadium, the athletes vow to give their best as they remain optimistic of  a great show on Saturday.
Peter Kiplagat who won the 2015 Geneva Marathon said he hopes to finish the 42km race inside 2hrs 17 minutes adding that the time should see him among the top finishers.
"I am very excited to be in Lagos for their first city marathon, I have been training hard for this, this is my first time in Lagos and this is also my first big race of the year, I am here to win, I hope that happens on Saturday," Kiplagat declared.
First time in Lagos
Also another first-timer in the Nigerian city, Morocco's Khalid Lablea said he is positive of having a good race in Lagos despite seeing all the star athletes also in town from Kenya, Ethiopia and other countries for the marathon.
The General Manager for the marathon race, Yussuf Alli said it was pleasing to see all the athletes show up for the race even as he added that they will be going on a route tour on Friday to familiarise themselves with the road .
Well over 20,000 runners are expected to feature in the February 6 Access Bank Lagos City Marathon which is the first of its kind in over three decades.
About N92 million is also up for grabs for marathoners who can run from the National Stadium Surulere to Eko Atlantic City, a distance of 42.195 kilometres.