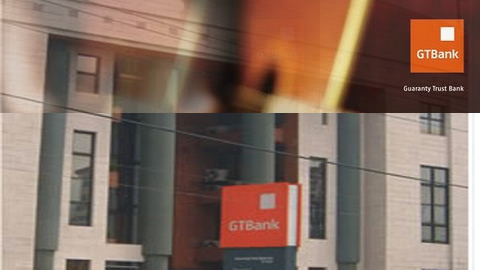 Guaranty Trust Bank plc was incorporated in July 1990, as a private limited liability company, wholly owned by Nigerian individuals and Institutions. The Bank was licensed as a Commercial Bank in August 1990 and commenced operation in February 1991.
Guaranty Trust Bank plc operates from over 160 business offices in Nigeria with several bank and non-bank subsidiaries spread across Anglophone West Africa and the UK.
Through these, the bank is able to meet the growing needs of its customer in areas of banking, insurance, mortgage, asset management and other sectors outside the realm of traditional banking
The bank also has an ISO 9001:2000 certification from the International Standards Organisation (ISO) and is the only Nigerian bank to have been the subject of business and brand reviews by Harvard and Cranfield Business Schools.
Guaranty Trust Bank plc
Plot 1669, Oyin Jolayemi Street
Victoria-Island, Lagos, Nigeria
Tel: +234 1 448 0000, +234 803 900 3900,
+234 802 900 2900, 0700 GTCONNECT
E-mail: corpaff@gtbank.com , enquiries@gtbank.com , complaints@gtbank.com
Website: http://www.gtbank.com