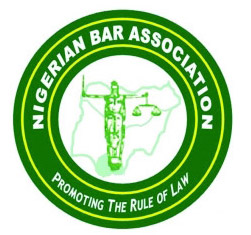 The Nigerian Bar Association, NBA is the umbrella body of all lawyers admitted to practice law in Nigeria.
A lawyer's admission into the NBA is automatic having satisfied the members of the Body of Benchers with the requirements of good character and proficiency in the Bar Final Examination.
The NBA is made up of 88 branches, spread across the 36 states of Nigeria. It consist of 14 National Officers who are appointed every 2 years and 1 National Secretariat. With a membership base of about 55,000, it is reputed to be the largest professional association in Africa.
In Nigeria, the NBA remains the top professional association. It has members in every sphere of endeavour in the country and this gives it a credible platform to be a change agent, an ideal it has been committed to since inception.
The affairs of the association is managed by the National Executive Committee(NEC) which is made up of National Officers and representatives of all branches.
Website: http://www.nigerianbar.org/
Contact:
Plot 1261 Adeola Hopewell Street, Victoria Island, Lagos
Telephone: 234-1-4618287, 4707432, 610783, 610778, 4617649
Fax: 234-1-4618287
Email : nba@nigerianbar.org
Telephone: 234-1-8033748857, 4617649