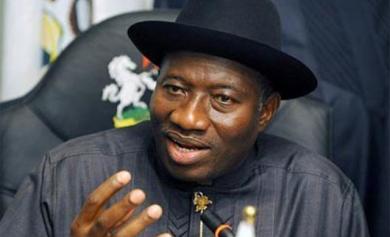 President Goodluck Jonathan yesterday swore in Prof. Nwanze Okidegbe as his Chief Economic Adviser.
Before his appointment, Okidegbe was a Senior Consultant with the World Bank and United Nations' Development Programme.
The president also swore in the Special Adviser, Performance Monitoring and Evaluation, Prof. Sylvester Monye.
Jonathan said a strong economy was critical to the survival and growth of the nation, adding that the administration was prepared to do everything to ensure that the economy is strengthened.
?He said, "Without a strong economy, you cannot provide health services, education, roads and other social needs of the population; in fact, globally, you will not be reckoned with".
?Jonathan told the new advisers that they were "chosen to play a key role in supporting the Economic Team, not for political reasons", adding that their antecedents were also instrumental in determining their choice.
?Until his appointment, Monye wasthe Secretary of the National Planning Commission and the Economic Team.