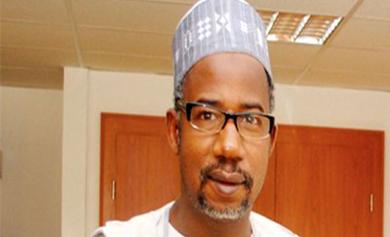 The minister of the Federal Capital Territory (FCT), Senator Bala Mohammed, has reiterated the commitment of his administration to stamp out illegal activities and sanitise parks within the Abuja metropolis.
Chairman, Parks Revalidation/Recertification Committee, Mr. Barnabas Atiyaye, disclosed this while giving an update of the revalidation exercise which commenced last week.
He said that the exercise which was billed to round up last Friday had been extended by one week to accommodate park owners whose premises had not been verified.
Speaking on the essence of the exercise, the chairman said it was to guarantee the authenticity of each park space in the FCT and to get an inventory of all parks operating in the city.
He said, "We have told park owners that the essence of this exercise is to give them guarantee for operation. Secondly, this exercise will turn up a complete catalogue of parks operating in the FCT so that people will be able to know where parks are situated and the kinds of services that are obtainable in each park."
Atiyaye further stated that the exercise would also serve as a means of revenue generation for the FCT administration, as it would ensure regular rent payment by the park operators.
He maintained that as part of its activities, the committee would embark on site visits at the end of the revalidation exercise, to verify the claims of the park owners and ensure that the infrastructures on ground match the information provided at the revalidation.
The committee would present a report of its findings and recommendations at the end of the exercise to the minister, after which appropriate sanctions would be meted out to parks who fall short of the requirements.