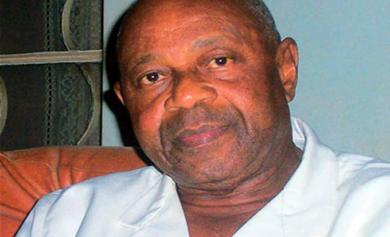 Former minster of petroleum during the military regime of Gen Ibrahim Babangida (rtd), Professor Tam David West has told those in authority to be disciplined and inculcate the virtue in members of the public or else the country's quest for growth and development would turn out to be a mirage.
He attributed the incidence of corruption, terrorism and criminality in the society to the lack of discipline which the governed discovered in the lifestyles of their leaders
Professor David West gave this advice in Ibadan during the weekend as the chairman of the reception for Dr. Foluke Ogunleye and Dr. Tayo Adesina who were promoted to professors at Obafemi Awolowo, Ile Ife, and the University of Ibadan respectively.
The reception was organised by the deputy editor-in-chief of Sun Newspapers, Mr. Femi Adesina, who is a younger sibling to the two professors.
Blaming many of the leaders in the country for indiscipline which they allowed to pervade the society, West warned that unless the leaders themselves were able to demonstrate discipline in their governance, it would be difficult for the country to experience any meaningful growth and development.
The former minister observed with satisfaction the discipline inculcated by late Mr. J.O. Adesina, the father of the two professors as well as Femi Adesina and Dr. Biyi Adesina, a medical doctor with Federal Medical Centre, Abeokuta. He added that those in positions of authority should first inculcate discipline on their children and extend that to the people they govern.