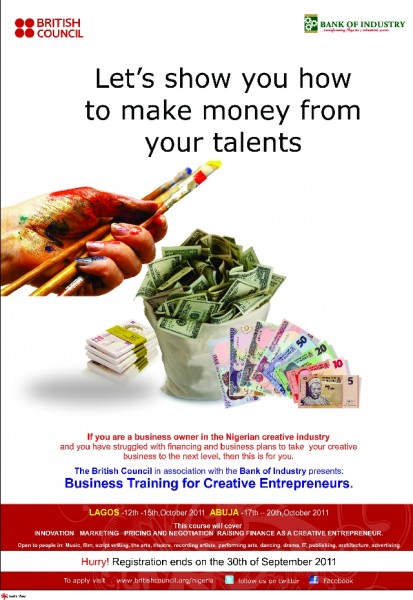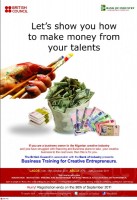 Are you a business person in the entertainment or creative industry in Nigeria? Have you struggled to put together business plans for grant or investment funding? Then its your lucky day as British Council has just the thing for you.
The British Council supported by Bank of Industry present Business Training for Creative Entrepreneurs. The training seminar which will take place in Lagos and Abuja will cover areas including Innovation, Marketing,
Pricing and Negotiation and Raising Finance as a creative entrepreneur.
To apply, simply log on to http://www.britishcouncil.org/nigeria or follow British Council on Twitter & Facebook for details of how to apply.
Registration ends on the 30th of September 2011, so hurry!
Lagos
Date: Wednesday 12th to Saturday 15th October 2011
Abuja
Date: Monday 17th to Thursday 20th October 2011