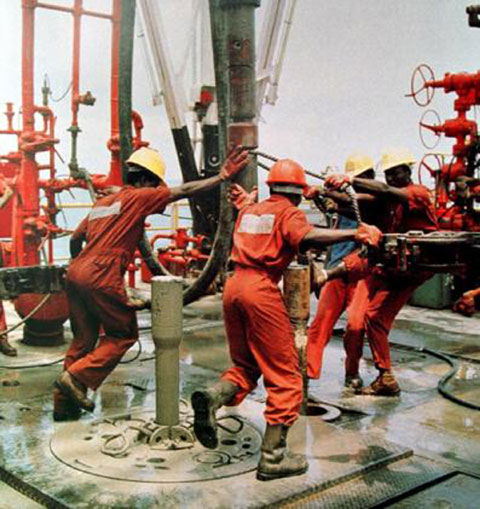 The Oredo Integrated Gas Handling Facility (IGHF) in Edo State has been completed and is expected to supply gas to the National Independent Power Projects (NIPPs).
Mrs Diezani Allison-Madueke, the Minister of Petroleum Resources commended Mr. Clifford Osawaru, the MD/CEO of Net-Work Oil & Gas and the Nigerian Petroleum Development Company (NPDC) for exceeding government's expectation in the project delivery. The project is a 100 per cent local content facility.
The minister said since the Nigerian Content Act was signed into law in 2010, various indigenous marketers, operators and service providers in the downstream sector of the Oil and Gas Industry have come to full fruition. "I think the Oredo Gas plant is a fantastic example of this sort of indigenous enterprise where a wholly indigenous crew has worked with our NPDC – which is a subsidiary of NNPC- to bring a gas plant to fruition within the shortest possible time and to make good on the President's 12-month emergency gas supply plan.
"It is wonderful for us and very satisfying for me and the Group Managing Director of NNPC as well to see that by the end of 2013, this plant alone will be supplying the domestic gas market a hundred million standard cubic feet of gas per day (mcsfd). Already, as we speak, it is wrapped up and supplying 76 mcsf per day and I think that in itself is quite amazing."
She stressed that with the commissioning, the nation will be getting gas for power supply as well as LPG for domestic consumption. The spin-off effect will further assist in moving the economy forward by opening up the service sectors to indigenously owned companies to be able to produce a facility like the IGHF.
Also speaking at the event, the Group Managing Director of NNPC, Mr. Andrew Yakubu, said? the Oredo IGHF was unique and "very dear to NNPC because it is the first major gas development project which is aimed at the realisation of a strategic road plan to being an integrated oil and gas company. It is also special because it symbolises our response to the federal government's gas to shower initiative.
"As we speak, MPDC produces an average of 130, 000 barrels per day and currently ranks as fifth largest oil producer in the country. MPDC is poised to surpass her target of 250 barrel equivalent by the year 2015. Where we are standing today in Oredo covers a bloc of about 460 square kilometers consisting of three fields with an average production of 6,000 barrels per day with more prospects for further development.
?