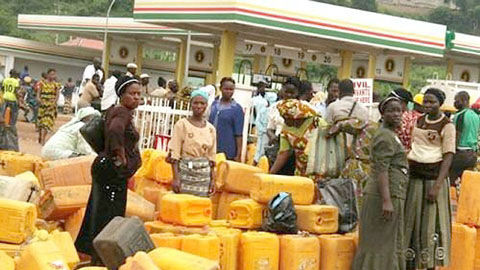 Fuelling Poverty is a documentary feature about the culture of greed and corruption in Nigeria articulated through the Fuel Subsidy Scam of 2011.
Produced by Ishaya Bako and supported by the Open Society Initiative for West Africa (OSIWA), the film examines the corruption and mismanagement of oil wealth in Nigeria, set against the backdrop of the January 2012 protests after the removal of the fuel subsidy.
The film is a tribute to the many lives lost during the fuel subsidy demonstration and the many avoidable deaths in Nigeria that are the result of bad governance. Fuelling Poverty is a joint initiative between Open Society Initiative for West Africa and Ishaya Baku, a fearless social activist and a young Nigerian producer who is fast becoming a force in the film industry.
Following its nomination for the best documentary award in the Africa Movie Academy Award, the film will also be shown at 20th NY African Film Festival.