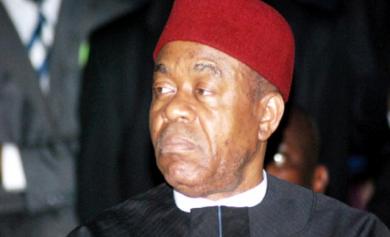 The Abia Deputy Governor, Chief Emeka Ananaba, on Friday said the government was committed to providing affordable accommodation for civil servants.
Laying the foundation stone of the 5000-unit Ngwu/Ubani Housing Estate for civil servants in Umuahia on Friday, Ananaba said the gesture was part of the government's welfare package for the workers.
He said the government would ensure that the estate was built in line with modern trends for the benefit of the prospective occupants.
He appealed to the host communities to eschew any form of acrimony that could defeat the aim of attracting such lofty project to the area.
Ananaba expressed concern with protests by the host communities over the ownership of the site of the estate.
"The government will meet with traditional rulers of the two communities with a view to resolving this situation," he said.
Earlier, Chief Emma Mbaka, the Chief Executive of Platinum Mortgage Bank Ltd, the major partners in the project, said the phase one of the project would start with 1000 units.
"What we intend to achieve is not just to build 5000 houses in line with the UN Charter for Civil Servants, but also to make them affordable for those qualified," he said.
Mbaka said the phase one of the project would be completed in 24 months.
(Source: NAN)