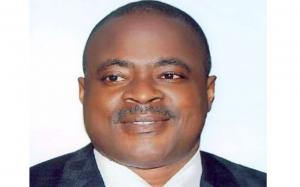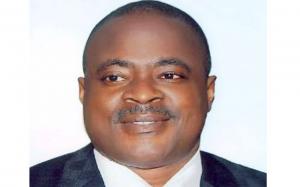 The Commissioner of Local Government and Chieftaincy Affairs in Akwa Ibom State, Effiong Abia, in this interview with Bernard Tolani Dada, speaks on issues concerning local council administration, severance package for office holders and the oncoming 2015 governorship race, among other issues.
You once served in the Ministry of Local Government and Chieftaincy Affairs as the secretary, Traditional Rulers Council, and you are back in that same ministry as commissioner; how does it feel like and what is the difference?
Well, it is fulfilling. It gives me that sense of fulfillment that, that chapter of my desired experience in life is fulfilled. I think it is not by accident because everyman's direction is directed by God Almighty, so it is very fulfilling.
The difference is also like going back to wear a particular set of shoes that you once liked to wear always and, all of a sudden, the same pair of shoe is polished again, rebranded and presented to you for use, and so in such situation, you have that sense of fulfillment and confidence having had the opportunity of wearing the same set of shoes even though it has been rebranded.
Another thing that is very important about my present appointment is the expectation of the governor and the people of Akwa Ibom State. Some have variously described me as a square peg in a square hole.
Some have also described the opportunity as a chicken coming home to roost while some also described it as someone working in a very familiar terrain. Various descriptions have been assigned to my posting to the Ministry of Local Government and Chieftaincy Affairs that show the level of expectation of the people from me.
When people expect much from you, especially people from all strata of life – the traditional rulers, the youths, and the general public – it means you have to be on the alert to achieve because you cannot afford to fail.
So far, how has it been?
So far, it has been very fine. The cooperation has been very tremendous because people expect me to achieve results and the same people are also prepared to help me to achieve. It's been rewarding and at the same time very challenging.
As the ministry that supervises local government staff, office holders and traditional rulers, how have you been able to manage the elderly, the very young, the local government staff the political appointees, and the chairmen of councils?
Just like I have been described as a square peg in a square hole, I belong to the three categories. In the course of my career, I have been a civil servant for many years and therefore I have the opportunity of addressing and working with staff. The way and manner I work with them are very simple. I am not very formal; I go to their offices and sometimes, I go to even the junior officers' table and sit down to work with them. I feel really as if I belong to them.
And then to the political class, I am a politician and so I can flow with the chairmen. There is no council chairman I did not know before now. Most of them, I had known several years back before their emergence as local government chairmen. So I already knew them in the course of our political activities.
And then the traditional rulers, I am a born prince and there is one secret I need to reveal to you: in the course of my growing up, I was very close to my late grandfather who was a traditional ruler and governed my community made up of eleven villages and was a clan head in my community for seventeen years. And especially during his stay on earth, I was very close to him, worked with him; in fact he died on my lap, and so I have been used to taking care of the old people and know it is rewarding. He blessed me before he died and that blessing is what is upon me.
Since you assumed office in April last year, what are the few things you have been able to do – I mean, those things that needed the attention of your office, and which you have given prompt attention to?
First and foremost, as soon as I was sworn in on April 18, the next day I reported for work and I resumed duties immediately; the first thing I did was to hold a meeting with the state Council of Chiefs. I held a meeting also with the staff and directors, permanent secretary, and the traditional rulers.
Also at the time I assumed office, those who were the heads of local government councils were transition chairmen. I also had an inaugural meeting with every one of them during which I addressed them using a theme, and it is the theme which is guiding me in the course of my work. The theme is improvement and so I quickly restored the confidence of the staff with the management. I also had to quickly let the traditional rulers know and appreciate the fact that I was in a familiar terrain and that we were just ready to kick-start immediately.
One of the things they brought to my attention was that some traditional rulers had their certificates of recognition pending between the office of Commissioner, Ministry of Local Government and Chieftaincy Affairs and Office of the Governor and that some traditional rulers in the state, almost about 21 of them, had not been properly constituted and that without such formal constitution, they could not function effectively.
The Traditional Rulers Council in this case means the paramount rulers, all the clan heads and in a situation where the member of clan Heads and paramount rulers are not up to six, village head members should be appointed into the council; and that is where the council is properly constituted. About 21 of them in the whole state were not properly constituted. This was the condition we met on ground.?
Other issues were those disputes ranging from clan headship, village headship and paramount ruler pending, and I quickly swung into action since it was my familiar terrain, and so between April 18 and now, I have facilitated and got His Excellency's approval for the recognition of one paramount ruler, seven clan heads and 59 village heads, within this period with their certificates presented.
We also waded into lingering disputes which involve some villages.? So far about eight of them which were very strategic have been amicably resolved and very soon they will be given their certificates of recognition.
It is also on record that, in addition to the seven clan heads His Excellency had graciously approved and recognized, the about 16 clan heads who were previously recognized before my assumption of office as Commissioner in the Ministry, none had the benefit of the Toyota Corolla cars which His Excellency had given to others to ease their transportation challenges, so what I have done so far between April 18? and now, is that I have got the governor? again to graciously approve and I have presented 23 brand new Toyota Corolla vehicles for 23 clan heads, and it was in the news.
It is also important to note that the transition chairmen who just left office during their brief stay, I guided them to make sure that most of them did not leave debt. I made them sign a guarantee document promising that they were not going to leave any debt while in the council, and so when people write in the newspaper about the ministry, they would now know that this is someone who is very familiar with the system. I got the transition committee chairmen to sign an undertaking of non-indebtedness to the council before they leave office.
So anyone going about talking about any transition committee leaving any debt should be brought to my attention.
What about the? issue of gratuity for past political office holders?
Well, it is statutory. By statutory, I mean it is embedded in the local government administration law. It is also there in the political office holder remuneration law of Nigeria. It is a national statute, when people after serving in their different political offices, part of their entitlement is that they should be given what we call severance gratuity which could also be called 'take home pay', and so those local government chairmen who served between 2008 and September 2011 are entitled to that and it is statutory.
They are supposed to have been paid that money and the money is supposed to come from local government Joint Account Committee which I presided over at the end of that April. I felt the need that this was one entitlement which had not been settled and we recalled that they left office since last year and nothing was done about it. Recall that the issue was left unattended from September last year till April 2012 when I came in.
I recall vividly while I was serving in the ministry as a secretary of the state, Council of Chiefs, under the present governor, that the issue of serverance? gratuity was one thing which could shut down the system. You don't learn geology a night after earthquake; so I did not have to wait before the heat will start showing up, I commenced immediately the deduction process within limit of the lean financial allocation of local government councils and commenced deduction.
Incidentally, in May 2012, the government had approved what we call the Enhanced Salary Structure for all the civil servants, including local government staff, and the implementation of that new salary structure has impacted mostly on the local government councils; and that is why, after removing staff salary from local government funds, not much is left, while for some nothing is left at all.
In any case, all I have to say is that so long as I remain the chairman, Joint Allocation Account, Commissioner Local Government and Chieftaincy Affairs, so long as I realize the importance and the statutory imperative of paying severance gratuity to past political office holders, it is my assurance that within the limit of local government allocations, that the activities and actions are in the top gear. I am discussing it even beyond the ministry to ensure that the money is paid to past political office holders, because it is their entitlement.
You said that we have this recurrent issue of severance gratuity; is there no way we can put a final stop to it?
Right from when I was there last time, not as a commissioner, my experience there in the ministry, I know that the issue of severance gratuity had always been a burning issue and I have already discussed it, and when I got the necessary approval, I get the necessary cooperation and understanding of the stakeholders.
The present local government administration who are barely few months in office now, by the time they are leaving office, they will be going with their severance gratuity and that is what I intend to do, and I have already commenced the process in that direction.
I also don't want to give you the details but if I get the necessary cooperation from all the stakeholders (as they would also receive when leaving their offices) and as they are collecting their last salaries, they would severance gratuity so that the issue would henceforth stop becoming? a recurrent decimal in the system. That is what we should achieve and we shall get there.
There is this speculation that you are already in alliance with Governor Godswill Akpabio for 2015; are you in the governorship race?
Well, looking at the word alliance , I think the word 'alliance' is normally and usually applicable between contemporaries – people of equal status and standard. I cannot see myself going into alliance with somebody as high as the governor? who is my direct employer.
In the present context, what do I have to offer Chief Dr. Godswill Obot Akpabio apart from serving the state, serving in his government, that I should be qualified to go into alliance with him, but let me tell you that I am in a good servan/master relationship with my boss, and His Excellency has declared in various instances to the people that he spotted me right from when I was secretary of State Council of Chiefs; that he spotted my excellence and merit while I was working with him in the ministry. I have had the privilege and the blessing of receiving nurturing, growth and mentoring of His Excellency, and so alliance in this context does not apply but we are in a good working relationship.
Coming to whether I am in the race, I have always said that Akwa Ibom State? has history which some of us are always in a hurry to forget.? It is not those who declare that they have all that it takes, that they have virtually everything and all the merit in the world to become the governor of Akwa Ibom, that do so.
Such people could never be the governor of Akwa Ibom State. Going back to history, it is not by proclaiming that you are qualified or that you are the next person to be? next governor, that gets one the job. But it is the goodwill of the people, the confidence of the people and above all the will of the Almighty father the creator. Akwa Ibom State is called Akwa Abasi-ibom State, the only state in the whole federation that is named after God, and therefore it is not a question of personal qualification but it is the issue of whom the Almighty Father wants.
Akwa Ibom State, whether we accept it or not, is a combination of theocracy, aristocracy and democracy; and when all these things converge, that is how the leadership of Akwa Ibom State emerges.
Over time it has always been like that figurative look at the governorship and the governance only from one perspective, so I won't tell you that I am in the race or not because it is too early. For one to say he is in the race is too early. For now, I have a job at hand, a very serious job at that, and I need to concentrate on that job. I would not want to be distracted by the antics of overzealous politicians who claim that they can assume power through blackmail and character assassination.
?