The Lagos State Government has reached an understanding with Techno Oil and the Lagos Chamber of Commerce and Industry (LCCI), to implement a scheme to make Lagos 'clean, green and healthy'.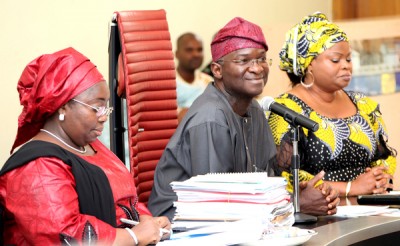 The News Agency of Nigeria (NAN) learnt in Lagos on Sunday that the project, tagged "Clean and Green Environment Scheme, is aimed at ensuring a healthy and sustainable environment in Lagos.
It is envisaged that the scheme will add value to the ongoing urban renewal programme in Lagos, Africa's most populous city.
Techno Oil's Head of Strategy Mr Ken Abazie, who confirmed the collaboration between Lagos State, LCCI and Techno Oil, said that the scheme would start on June 11.
He said that Techno Oil had since last year embarked on a "Going Green Revolution,'' to nurture healthy environment in its host communities.
According to Abazie, about 20 per cent of the cost of cylinders would be written off by the State Government to encourage Lagos residents to embrace the use of Liquid Petroleum Gas (LPG) as a way of sustaining the environment.
He said that Techno Oil would be deploying thousands of cylinder units to support the scheme and that the company expected to sale over 100,000 pieces of 3kg and 6kg "TechnoGas'' stoves at subsidised rates to the public in the first phase of the scheme.
Abazie said that the scheme would be executed, using a skid plant of three metric-ton tank in all the Local Council Development Areas in Lagos, through a partnership with stakeholders and Community Development Committees.
"Nigeria is rated among the lowest in Africa on the capital usage of LPG at 0.5kg, compared to countries like Ghana at 3kg, Cameroon at 1.90kg, South Africa at 5.5kg and Morocco at 44kg, yet Nigeria has the highest gas reserve in Africa.
"Techno Oil launched the `Going Green Revolution' to make people to switch from unhealthy life styles to healthy ones.
"The use of kerosene and fire wood as sources of energy for cooking and lightening is one of those life styles that made some tourists to describe Nigerians as living dangerously.''
He said that TechnoGas Stoves were designed and fabricated with distinguishing qualities such as safety, affordability, portability and customer friendliness to discourage Nigerians from living dangerously by using firewood, kerosene and other unhealthy sources of energy.
"We have so far distributed well over 20,000 units of 3kg, 5kg, 6kg and 12.5kg cylinders at discounted prices in a bid to make Nigerians to embrace the use of LPG.''
Abazie argued that it would also be more rewarding for government to re-direct the current subsidy on Kerosene to the procurement of cylinders.
"Shifting to cooking gas would also help to save scarce foreign exchange hitherto, expended on kerosene importation, and collaboration with local energy companies to promote the use of LPG would boost the Local Content Initiative of government,'' he stated.
(Source: NAN)