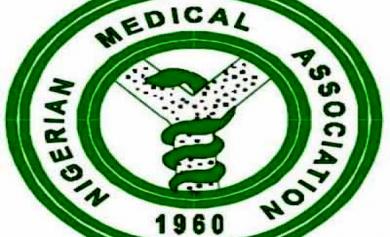 The World Health Organisation (WHO) notes that herbal therapies, the most popular form of traditional medicine, are highly lucrative in the international market.
It also estimates that there are over 21,000 plant species with medicinal value, while a good percentage of the plants are believed to be available in Nigeria.
On many occasions, healthcare providers and many Nigerians have stressed the need to verify and recognise herbal medicine as a viable alternative in the healthcare delivery process.
They argue that in many instances, some people have testified about the efficacy of herbal preparations in the treatment of some chronic diseases.
For instance, Chief Thomas Omon, the Chairman of National Association of Nigerian Traditional Medical Practitioners (NANTMP), said that more than 80 per cent of Nigerians relied on traditional medicine for their treatment.
"It means that no fewer than 128 million Nigerians take herbs, supplements and herbal drugs to achieve healthy living.
"If there is anything we have not done, tell us and we will do it; the regulation of our practice will not only be of benefit to Nigeria but also to the world at large,'' he told Dr Paul Orhii, the Director-General of NAFDAC, at a forum.
The advocacy got a push with the recent meeting of herbal medicine practitioners and the Director-General of National Agency for Food and Drug Administration Control (NAFDAC) in Lagos.
Agreeing that many Nigerians rely on herbal preparations for the treatment of various ailments, Orhii pledged that NAFDAC would soon introduce some measures to control and monitor herbal medicine in the country.
He said that NAFDAC and Nigeria Institute of Pharmaceutical Research and Development (NIPRD) would soon begin the clinical trial of some herbal medicines used for treating some life-threatening ailments such as HIV and AIDS.
Orhii said that the clinical trial had become imperative following perceptible swings from the earlier bias in favour of orthodox medicine to greater acceptance of traditional medicines in the country.
He also said that the agency decided to carry out the trial, as part of efforts to tackle the menace of unauthorised advertisement of herbal medicines with unsubstantiated claims on cure of some serious diseases.
Orhii noted that NAFDAC had set up the National Experts Committee on Verification of Claims by Herbal Medical Practitioners, adding that in the first quarter of 2014, the agency, in collaboration with NIPRID, would begin the evaluation of herbal medicines.
All the same, in 2008, Prof. Dora Akunyili, the former Director-General of NAFDAC, raised concerns about the proliferation of herbal medicine products with the agency's registration numbers.
She warned that the medicinal packages, which had truly been certified safe for human use, had yet to pass tests for efficacy.
Akunyili's views notwithstanding, Orhii said at a stakeholders meeting that "NAFDAC would support the development of traditional/herbal medicine by providing scientific evidence of efficacy to standardise usage.''
Sharing similar sentiments on the proliferation of some herbal preparations, Orhii, nonetheless, underscored the need to make herbal medicine relevant to the healthcare system by giving it the needed attention and making it more acceptable.
"The agency is now extending an arm of fellowship to manufacturers of herbal medicine by endorsing their products, after passing the products through series of tests.
"Evidence of efficacy is not a prerequisite for listing by NAFDAC but if you wish to put up claims of indication; you have to conduct scientific research and follow protocols.
"This is because there are harmful and even deadly consequences if herbal products that are unsafe are allowed into the market.
"Many herbal products may not be safe and may have serious side-effect when used in excessive amounts or when combined with other herbs or drugs,'' he noted.
Orhii said that NAFDAC had set up a committee of experts to identify the best ways to assist manufacturers of herbal products to meet national and international standards of safety, efficacy and quality.
"We have to weed out the fake from the legitimate practitioners, and that is why we are setting up enforcement.
"We will also intensify campaign on herbal medicine and supplements regulation by testing the herbal products for safety, efficacy and toxicity.
"Nigeria has a lot of medicinal health products which, if properly harnessed, can find cure for most conditions.
"To move ahead, we need the academic world, as most of the knowledge is in the academic community; all they need is a little push to move forward,'' he said.
Sharing similar sentiments, Mr Paul Bassey, Africa Regional Coordinator of Revelation International Magazine, said that Africa must recognise the fact that the use of herbs was key to the continent's health revolution.
In a report, Bassey stressed that Nigeria and Africa, in general, ought to formulate policies that would facilitate the rapid development of traditional medicine.
In what looks like a response to this suggestion, the Minister of Health, Prof. Onyebuchi Chukwu, recently announced that the Federal Government's plans to incorporate traditional medicine studies into the curriculum of medical schools in the country.
Beyond that, the Nigerian Natural Medicine Development Agency (NNMDA) said that it "is documenting medicinal plants in Nigeria in line with WHO procedures.
"The documentation includes the plants' scientific names, names in the local languages, medicinal uses in the local communities and conditions for cultivation, among others.
"This is for teaching and learning for students of pharmacy, botany and all those who wish to use plants for healthy living as well as for conservation and cultivation.
"It is also a key resource material for traditional medicine practitioners for use in their formulations and entrepreneurs who wish to go into herbal drug formulation,'' the agency said in one of its publications.
Dr Tamuno Okujagu, the Director-General of NNMDA, said in a report that: "It is estimated that between 70 per cent and 85 per cent of fractures and trauma injuries are managed by a category of traditional healers.
"The agency has initiated projects aimed developing strategies to utilise and bring to fore the nation's indigenous bone setting, massage therapy, manual technologies and exercise, applied singularly or in combination, to maintain wellbeing.''
Analysts, therefore, urge relevant health authorities to conduct research, develop, collate, document and promote the nation's natural medicine, while facilitating its integration into the nation's healthcare delivery structure.
They insist that such efforts would also standardise herbal medicine in Nigeria and prepare it to contribute more meaningfully to the nation's socio-economic development.
(Source Credit: By Kayode Olaitan/News Agency of Nigeria)