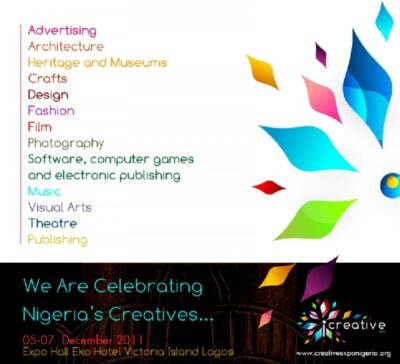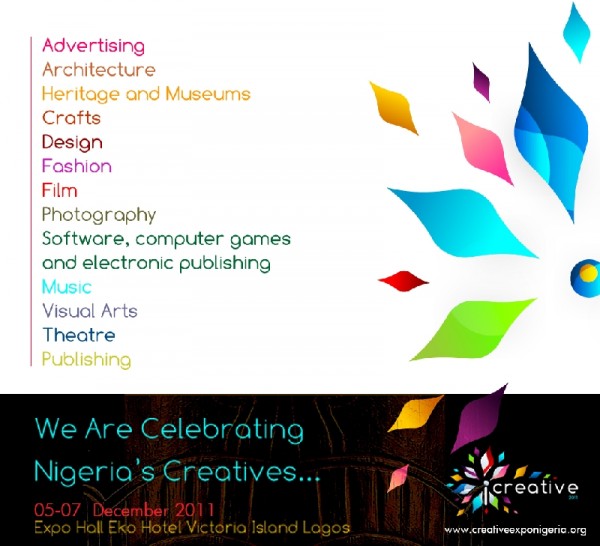 Are you in the Nigerian creative sector and you've been looking for an opportunity to show the world what you're made of?
Then you're in luck as the British Council in Nigeria has announced the first edition of the Creative Industry Expo which is going to run from the Monday 5th December – Wednesday 7th December 2011.
The 3 Day expo event will cover a range of activities that will present an opportunity for creative businesses in the UK and Nigeria to draw attention to the potential of the creative economy, through showcases and platform for trade and collaboration.
The event will also provide opportunities for information exchange and networking between creative businesses in the UK and Nigeria, capacity building, access to services and support in the creative industry and policy dialogue to support the growth of the Nigerian creative industry. All registered business enterprise at the expo will be given free website.
The expo will feature:

Exhibition Stands
Live Creative Showcase
Conferences-
Policy Dialogue
Clinic Sessions
Meeting Zone
Speakers at the expo include leading professionals in the various sectors of the creative industry in the UK and Nigeria, for full list of speakers check their website
Participants will include companies, organisations and individuals in the following sectors
Advertising
Architecture
Heritage and Museums
Crafts
Design
Designer Fashion
Film and Video
Visual Arts including Photography
Software and  Computer Games
Publishing including Electronic Publishing
Music
Television
Radio
To Participate
To be a part of this expo, register online at www.creativeexponigeria.org

Date: Monday 5th December – Wednesday 7th December 2011
Venue: Expo Hall, Eko Hotel & Suites, Victoria Island, Lagos
Contact: For more info & general enquiries on the Event Programme, speakers & registration
Log on to www.creativeexponigeria.org
Check their Facebook Page
Follow on Twitter@CreativeExpoNG