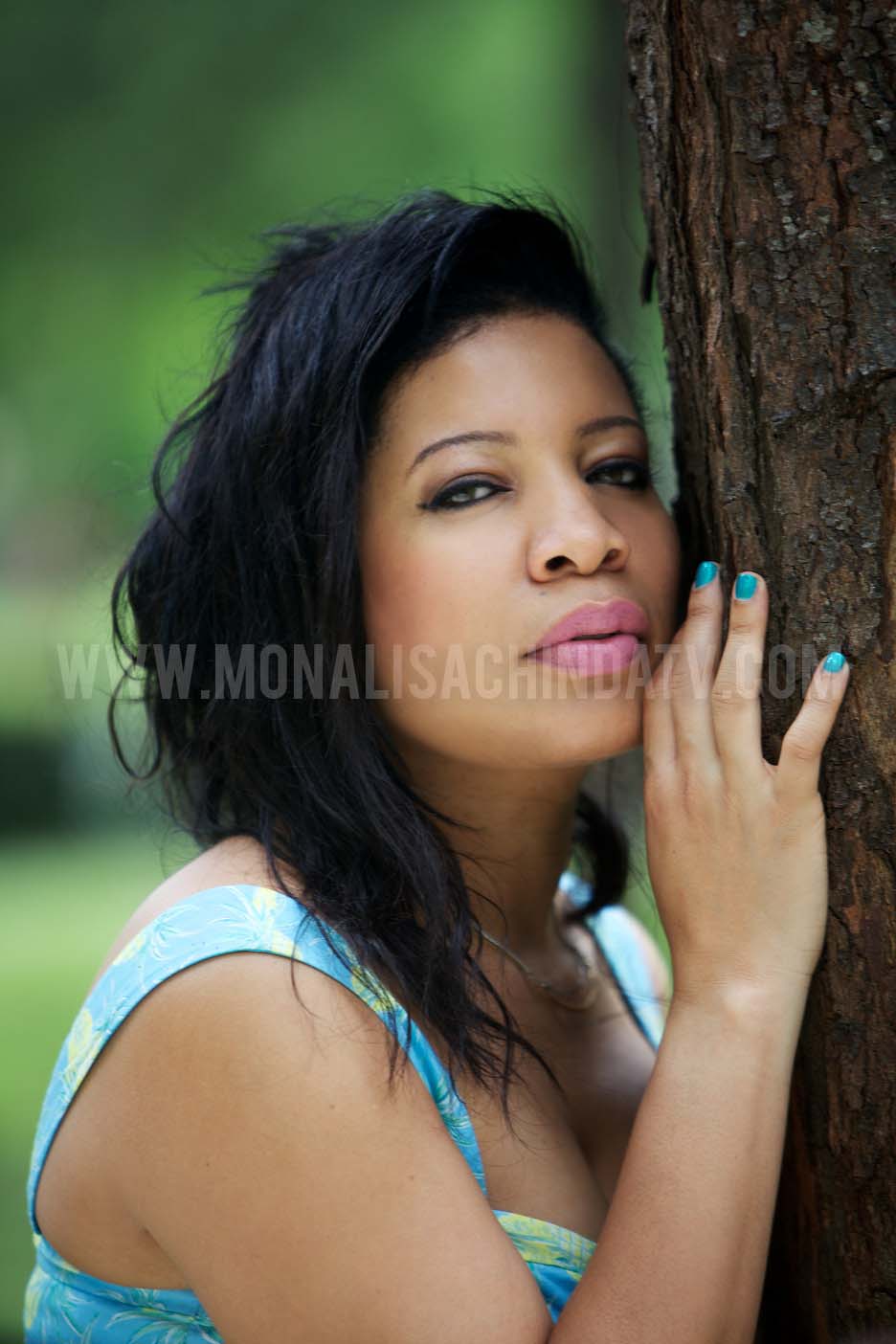 Nollywood screen diva, Monalisa Chinda, is the first born in her family of two sons and four daughters and hails from Ikwerre in Rivers State. However, her father is late.
Since her debut into the movie industry, the beautiful and fast rising actress has continued to prove her mettle in the industry by giving the so called veterans, a run for their money. With her lovely efforts in all of her released movies, the highly talented Monalisa, is surely gunning for the sky.
A graduate of Theatre Arts from the University of Port-Harcourt, Monalisa's first major movie was Pregnant Virgin, which she did in 1996 and subsequently, after she graduated in 2000, she did Above The Law and has done many others since then.
Live stage play is also one of Monalisa's first loves and she has featured in: Our Husband Has Gone Mad Again (by Ola Rotimi), The Fight To Stop Female Circumcision (by the late Amatu Braid),
Ovarumwen Nogbaisi (A Benin Historical Drama, by Ola Rotimi), Death And The King's Horsemen (by Wole Soyinka), "IF" (by Ola Rotimi), The Gods Are Not To Blame (by Ola Rotimi)…and loads more.
Widely hailed as the beloved actress of the screen and current rave of the moment, appearing in about two of every five English speaking movies that are currently being released and believed to be principled, humble and reserved by those who know her; Mona, as she is called for short, has in the estimation of some critics, proven in so short a time of her incursion into full time acting, that she is world class material and one who has genuine love for the make believe profession.
The star of the television soap 'Heavens Gate' and movies like 'Golden Moon', 'Spirit of Love', 'Total Control', 'City of Angels', 'The Devil in Her', 'Blind Obsession', 'Girls in the Hood', 'Honey Desire', 'Poisonous Affair', 'Save a Soul', 'Tears of Sacrifice', 'Desperate Ambition', 'Extreme Treasure', 'Executive Mess', 'Next Door Neighbour', 'Salt and Pepper', 'Broken Pieces', 'Games Men Play' and countless other movie productions, is roundly admired for her unique interpretation of roles and the ease with which she bumps into roles. Monalisa is one precious and dazzling acting talent that any good producer looking for an actress who acts with boundless enthusiasm, would want to have in his/her film.
Monalisa has also won several awards including, Afro Hollywood Award for Best Actress in 2009 and the Most Outstanding African Actress 2010 (Afro Australian Music and Movie Awards). She has featured in over 80 movies. Her contribution to the world of acting in Nigeria was recognized when she was made an Ambassador for Glo (Globacom), the telecommunications giant.
In 2011, Monalisa was crowned the Face of Port Harcourt – Carnival Queen, in her hometown of Rivers State and named the Face of Vita500, a new energy drink from South Korea that recently stormed Nigeria and other West African countries. Also in 2011, Monalisa debuted as Executive Producer in the Royal Arts Academy movie, 'Kiss & Tell', which Emem Isong co-produced with her and Desmond Elliott directed.
This 2012, Monalisa is proliferating TV programming with the hit glamour soap series, Catwalq, which she co-produced with Emem Isong and Royal Arts Academy Productions. Expect to see her working more behind the camera this 2012, as she explores her producing skills and enthralls us with many must-see flicks like the soon to be released blockbuster, "Weekend Getaway" which she produced alongside Emem Isong and Ini Edo.
Monalisa is set to draw in her audience with her personable nature and brand of light hearted fun. She intends to thrill her fans non-stop, while raising the bar for professional standards in Nigerian television, through her progress in the movie industry.
Contact Monalisa:
Official Website: MonalisachindaTV.com
On Twitter: @MonalisaCode
Telephone: call +234 802 785 5262 | +13012546256
Page Content and Photo Credits: MonalisachindaTV.com]