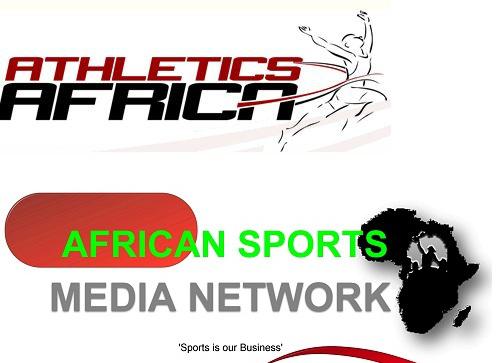 Two of Africa's sports media companies; Athletics Africa and African Sports Media Network have decided to join forces to recognize the efforts of Africa's athletes in a Joint Sports Awards ceremony at the 1st Biennial African Sports Development Conference and Expo to be hosted in Accra Ghana in December 2013.
The two CEO's of both Companies Mr Yomi Omogbeja of Athletics Africa and Mr Leslie Koroma of African Sports Media Network, who have both been running two distinct and separate Awards for African athletes, came to an agreement that it will be very beneficial to run a joint African Sports Awards ceremony that will be hosted during the upcoming African Sports Development Conference and Expo in Accra, Ghana this year and will continue to be held annually in Select Cities across Africa making it a constant fixture in the African Sports landscape.
Mr Omogbeja of Athletics Africa, one of the pioneers of online African Sports Media, had initiated and runs the annual ATAF Awards (Athletics Africa Awards) while Mr Koroma and his group at African Sports Media Network had been running the sports discipline neutral; African Male and Female Sports Personality of the Year Awards all in an effort to give credence and recognition to the efforts of Africa's athletes.
Both CEO's who are integral part of the 1st Biennial African Sports Development conference and Expo saw the need to integrate the Joint Sports Award show into the conference timetable of events since most of Africa's sports aficionados will be at the conference and therefore in essence make it a perfect sense to launch the first joint award where all of Africa's sports personalities will be gathered.
More details about the award ceremony will be provided in the coming months.
About Athletics Africa:
Athletics Africa provides up-to-date news and information about African athletes, administrators and officials nationally and internationally throughout the day as close to real-time as possible 24 hours a day, seven days a week.
The award-winning website also offers incisive features and articles written by the editors and sourced from freelance reporters and athletics experts across the continent.
AthleticsAfrica.Com, the Winner of the 2011 Telkom/SABC HighwayAfrica new media award for journalism innovations in Africa, is managed by Yomog Sports Media Company – a sports news, design and media management company headquartered in Lagos and developed by Yomi Omogbeja, a Finalist at the 2004 Press Gazette UK Student Online Journalist of the Year awards.
About African Sports Media Network:
African Sports Media Network founded in 2010 by former athlete and technology expert Mr. Leslie Koroma provides up-to-date and 24 hours sports news and information about African athletes, officials, issues and coverage of events on all sports disciplines across Africa and internationally through its website African Sports TVand its digital online sports magazine African Sports Monthly.
African Sports Media Network is registered and headquartered in Houston, Texas USA with satellite offices in London UK, Freetown, Sierra Leone and Johannesburg South Africa and operates two subsidiary companies currently in; African Sports TV and African Sports Monthly Magazine.
African Sports TV is a daily sports news and event coverage portal that offers daily news update and live event streaming.
African Sports Monthly Magazine is Africa's first and only comprehensive sports magazine that covers all sports disciplines across all 54 states of Africa and beyond offering deep insights into the African sports world through analysis and well researched articles by our experienced global staff.