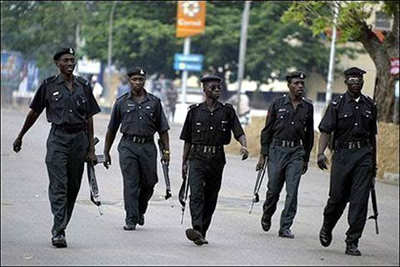 The Campaign for Democracy (CD), South-East Region, has issued a seven-day ultimatum to the Commissioner of Police in Anambra, Mr Ballah Nasarawa.
The CD wants him to track the killer of the editor of Anambra News Magazine, Mr. Ikechukwu Udendu.
Unidentified gunmen on Saturday, Jan. 12, killed Udendu and the body was recovered by his relative at Afor-Nkpor Market in Idemili North Local Government Area of Anambra.
This is contained in a statement issued to newsmen by CD in Onitsha, Saturday.
The statement was signed by the Chairman of CD South-East Region, Mr Uzor Uzor.
It said that CD was giving Nasarawa and the state Director of Department for State Security Services seven days to produce those behind the heinous crime.
"If the killers are not found within the stipulated time, CD would call for the total overhauling of security agencies in Anambra as well as urge journalists to boycott any function relating to security agencies,'' it said.
"The fact of the matter is that his death is a suspicious one; which portrays the consistent threat to the lives of journalists and human rights activists in Anambra.
"Just last year, about 2,000 journalists were killed around the World; with Nigeria accounting for the highest number as a result of insurgency of Boko Haram.
"While over 300 human rights activists were jailed for their political beliefs and utterances against perceived injustices done to ordinary citizens of various countries.
"It is now a tradition to kill journalists and lock-up human rights activists with impunity,'' it said.
Meanwhile, CD thanked Nasarawa for setting up a high-powered investigation team headed by the Deputy Commissioner of Police to investigate the public flogging of Mrs Chika Obikwelu by Mr John Mark, DPO Fegge Police Division in Onitsha.
The statement recalled that Obikwelu, who is a widow and a mother of five, was flogged and detained on Dec. 15, 2012 for bringing food to her detained relative at Fegge Police Division in Onitsha.
She was later released after three days by the DPO.
"However CD want the investigation to be thorough and made public; while adequate compensation paid to the widow,'' it said.
?